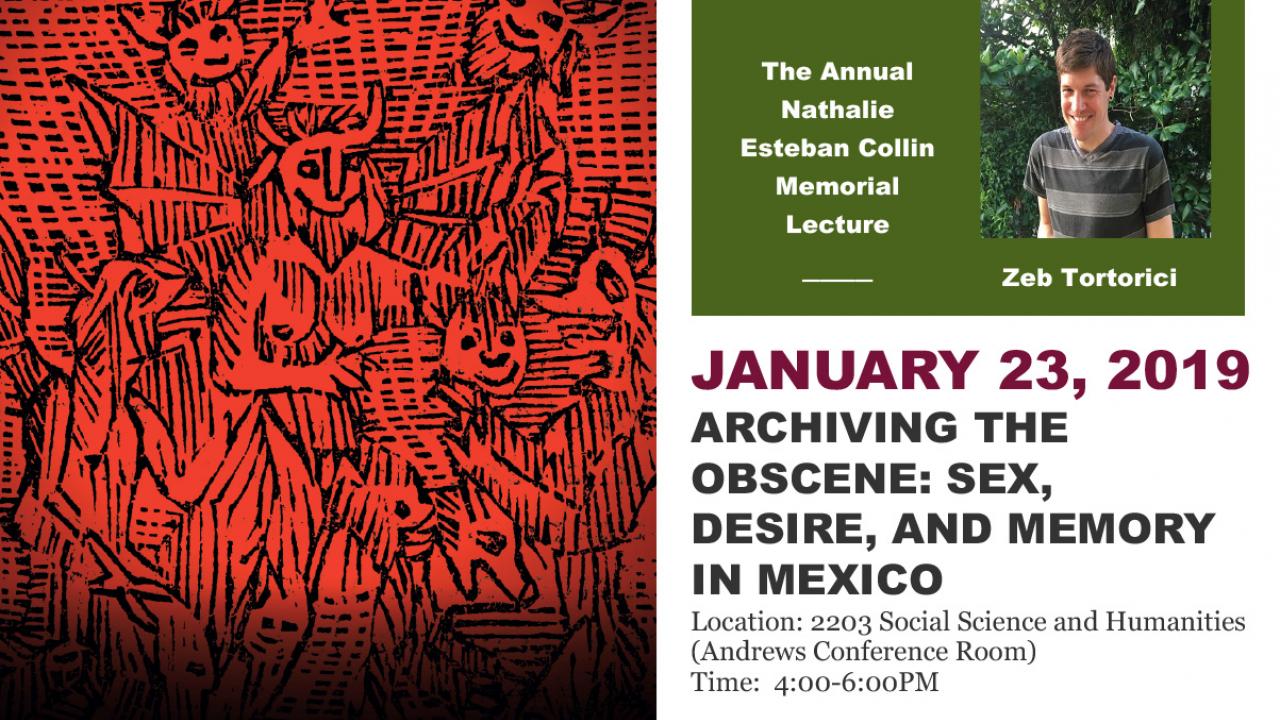 Location
Andrews Conference Room, 2203 Social Science & Humanities
Nathalie Esteban Collin Memorial Lecture series
Archiving the Obscene: Sex, Desire, and Memory in Mexico
Zeb Tortorici, Associate Professor of Spanish & Portuguese at New York University
Hosted by the Women's and Gender History Program
Professor Zeb Tortorici will discuss his book, Sins Against Nature: Sex and Archives in Colonial New Spain (2018) and his second monograph project — about the archiving of the "obscene" in Mexico from 1700 to 1955.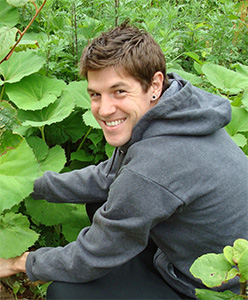 Zeb Tortorici is Associate Professor of Spanish & Portuguese at New York University and received his Ph.D. in history at UCLA in 2010.  His research focuses on the intersections of sexuality and archives in colonial Latin America. He is also advancing projects on the archiving (and exclusion) of pornography in Mexican historical archives, criminal cases of abortion and infanticide in colonial Mexico, ethnopornography, and "trans*historicities." Tortorici co-edited Centering Animals in Latin American History and two special issues of Radical History Review on the topic of "Queering Archives." His work peels back the layers of multiple archives, exposing the fissures of bodily reminders and the instability of documented desires in the past and present.
This event is co-sponsored by the Hemispheric Institute on the Americas, the Department of Spanish and Portuguese, Cultural Studies Graduate Group, Davis Humanities Institute, Gender, Sexuality, and Women's Studies Program, and Feminist Research Institute.
Contact: Howard Chiang hhchiang@ucdavis.edu
Tags