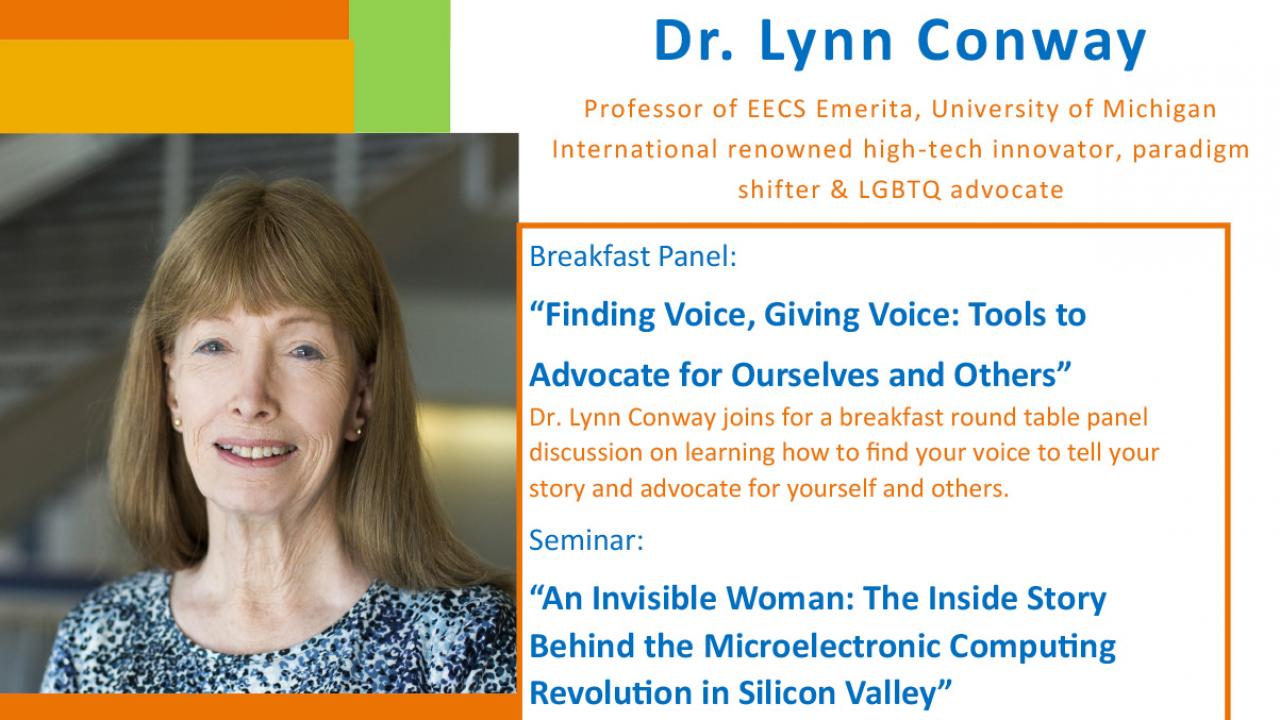 Location
Multipurpose Room, Student Community Center
UC Davis ADVANCE presents
Breakfast Panel & Seminar
Please find information below and see the Save the Date flyer (attached).
 An event invitation with a registration link will follow.
Dr. Lynn Conway Professor of EECS Emerita, University of Michigan.  International renowned high-tech innovator, paradigm shifter & LGBTQ advocate | Biography | IEEE Computer Report
Motto: "If you want to change the future, start living as if you're already there"
8:30 – 9:30am — Breakfast Panel: "Finding Voice, Giving Voice: Tools to Advocate for Ourselves and Others"
Dr. Lynn Conway joins for a breakfast round table panel discussion on learning how to find your voice to tell your story and advocate for yourself and others.
10:00 — 11:30am — Seminar: "An Invisible Woman: The Inside Story Behind the Microelectronic Computing Revolution in Silicon Valley"
In 2015, US CTO Megan Smith raised profound questions about women's contributions in science, engineering and math being erased from history. In this talk we explore a case study of such erasure and surface a very counter-intuitive conjecture about the underlying causes and effects (i.e., the "Conway Effect").
Hosted by UC Davis ADVANCE