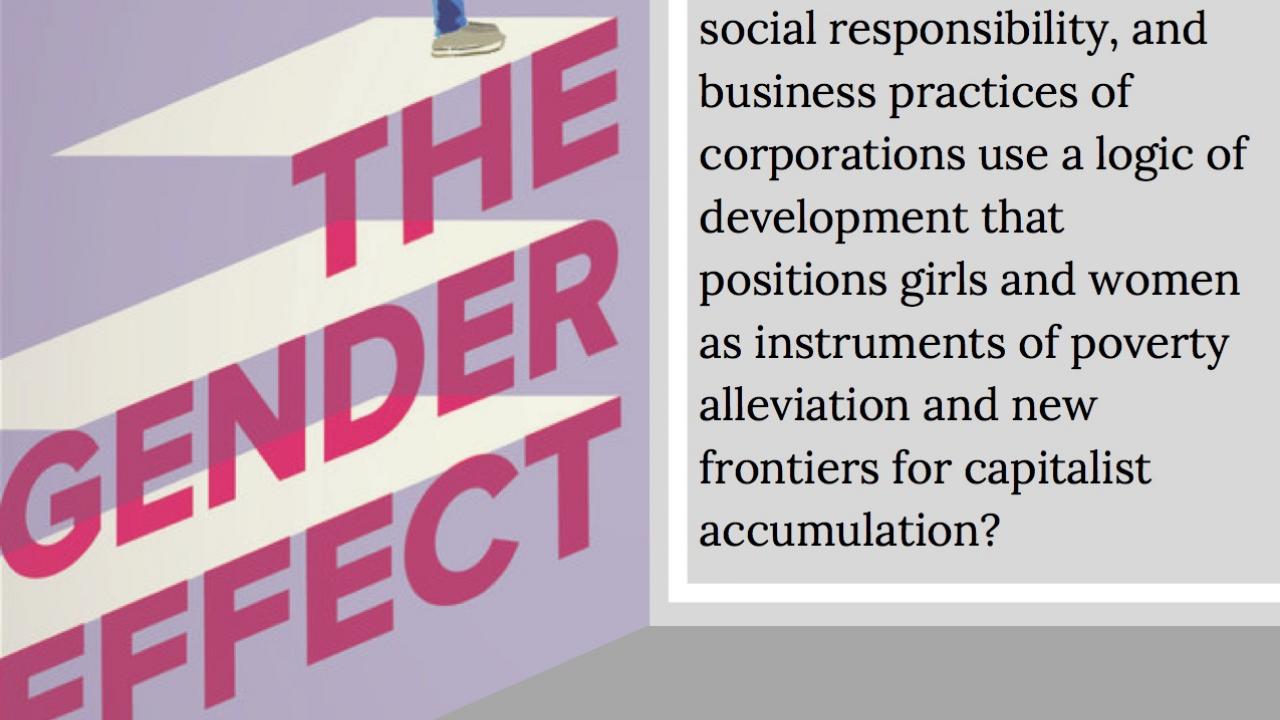 Location
Imagining America Community Room, 207 3rd Street, Suite 120 Davis CA 95616
How do the philanthropic, social responsibility, and business practices of corporations use a logic of development that positions girls and women as instruments of poverty alleviation and new frontiers for capitalist accumulation? Moeller's work examines the Girl Effect, the philanthropic brand of Nike, Inc., as a central case study, to study how these corporations seek to address the problems of gendered poverty and inequality, yet do so using an instrumental logic that shifts the burden of development onto girls and women without transforming the structural conditions that produce poverty.
Kathryn Moeller is Assistant Professor in the School of Education, University of Wisconsin, Madison 
RSVP appreciated: https://goo.gl/forms/7aTY9iy4ytzn2q1q2
Author talk co-hosted by Imagining America and the Feminist Research Institute.
Event Category