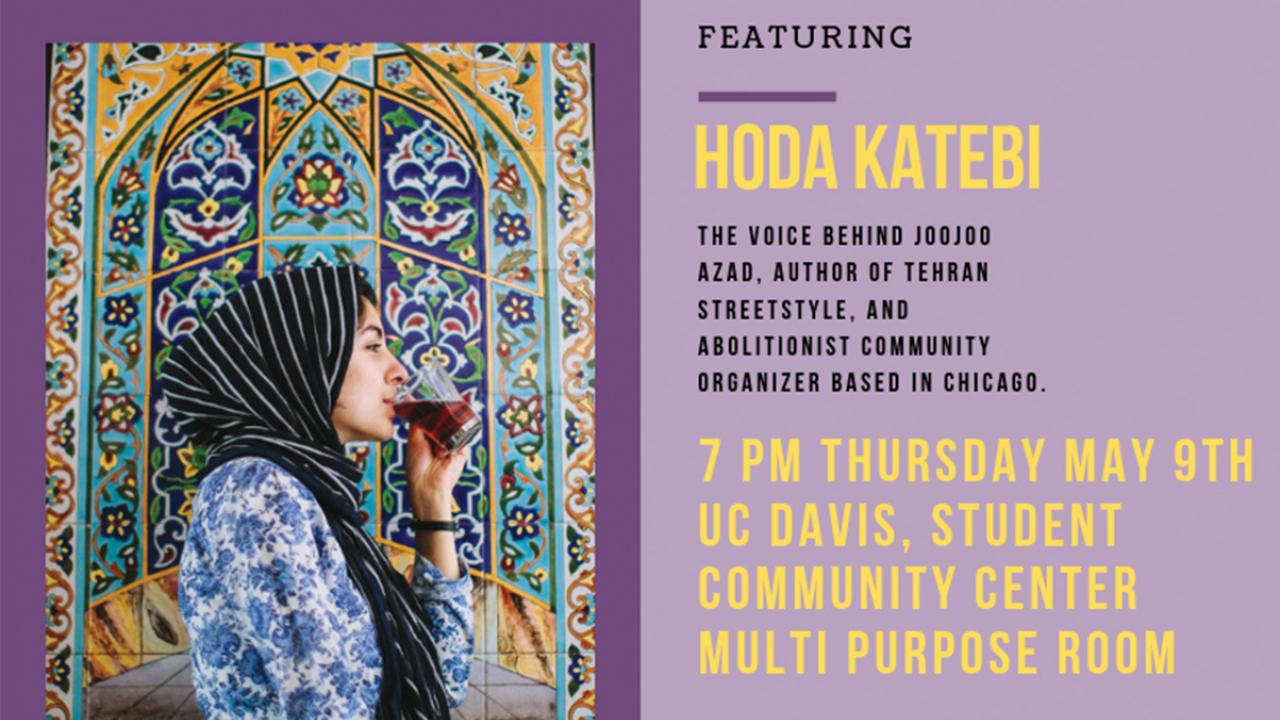 Location
Multipurpose room, Student Community Center
Middle Eastern/North African/South Asian Student Resources & the Women's Resources and Research Center present:
Hoda Katebi book talk on "Tehran Streetstyle" + Q&A
A Conversation on Identity, Feminism, Orientalism, White Supremacy and Empire through Fashion
About Hoda;
 Hoda Katebi is the Chicago-based angry daughter of Iranian immigrants. She is the voice behind JooJoo Azad, the political fashion platform hailed from BBC to the New York Times to the pages of VOGUE; author of the book Tehran Streetstyle, a celebration and documentation of illegal fashion in Iran; host of #BecauseWeveRead, a radical international book club with over 30 chapters internationally; and founder of Blue Tin Production, an all-women immigrant and refugee-run clothing manufacturing co-operative in Chicago.  
She is an abolitionist and community organizer, previously part of campaigns to end surveillance programs and police militarization. She graduated from the University of Chicago in 2016 where her research explored the intersections of fashion, gender, and the state in Iran, and will be starting law school in the fall of 2020. She runs on saffron ice cream & colonizer tears.
Tags