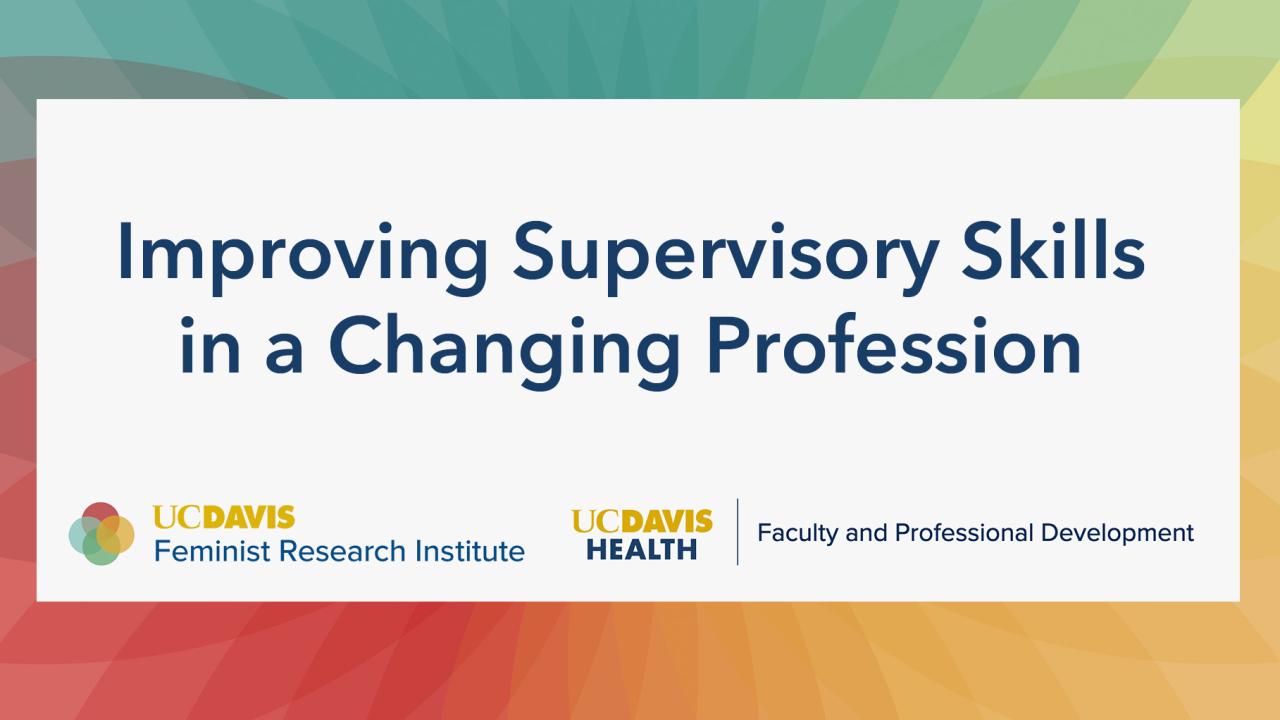 Faculty and Professional Development
Instructor: Sarah McCullough, Ph.D.
This workshop will provide an opportunity for clerkship faculty, center directors, and other clinical faculty to grow their leadership and supervision skills. The workshop will pay particular attention to areas of improvement that can contribute to the retention and success of students from historically underrepresented communities. The core tension the workshop will explore is how longstanding approaches to medical education have not always kept pace with the changing needs of today's student body.
After completing this session participants will be able to:
Understand changing medical school population
Identify best practices in supervision
Identify strategies for improving workplace communication
Have awareness of resources to expand knowledge of more inclusive supervisory practices
For questions regarding registration or the training please contact Mayra Covarrubias at: hsucdhsfacultydevelopment@ucdavis.edu

Please Note:
This session will be hosted via Zoom
Links will be sent to all registrants before the session

Sponsors:
Feminist Research Institute
UC Davis Health | Offices of Academic Personnel & Faculty and Professional Development
Tags