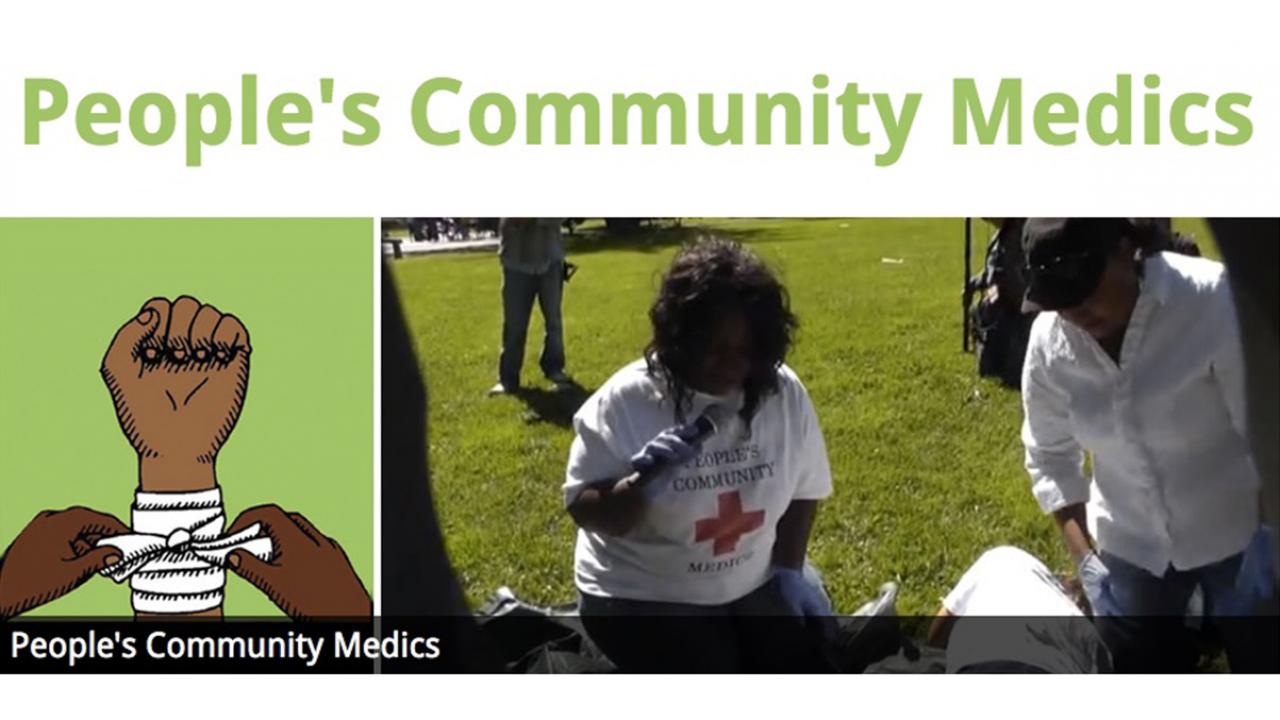 HATCH: Feminist Arts and Science Shop presents:
The People's Community Medics Training at UC Davis
Sharena Thomas will lead a training (approximately 3 hours) in first aid training based in principles of community self-determination. Thomas uses storytelling to weave together basic first aid skills with political consciousness raising. While covering basic first aid for a variety of situations from car accidents to seizures, she will also focus on life threatening real life situations such as gun shot wounds and stabbing injuries. Feel free to come by for part of it if you cannot make the entire training. All are welcome! Those interested in Black Lives Matter, the politics of self-determination, medical and health justice, racial justice, feminist and queer politics, informal pedagogies, health and science education, community/academic partnerships, or who live in or near Oakland may be particularly interested.
About PCM:
The People's Community Medics (PCM) was founded in the summer of 2011 by Sharena Thomas and Lesley Phillips. As members of the Oscar Grant Committee we learned that the BART police refused to call an ambulance for 20 minutes for fatally wounded Oscar Grant, despite the passionate pleas for medical help from his friends who were detained at the Fruitvale station by the police. That experience as well as our knowledge that 911 calls often do not result in an ambulance arriving in a timely manner to Black, Brown and poor neighborhoods largely inspired us to teach our people basic emergency first aid so that we can help one another until an ambulance arrives. http://www.peoplescommunitymedics.org/
This event is made possible by funding from a Feminist Research Institute Seed Grant
Tags