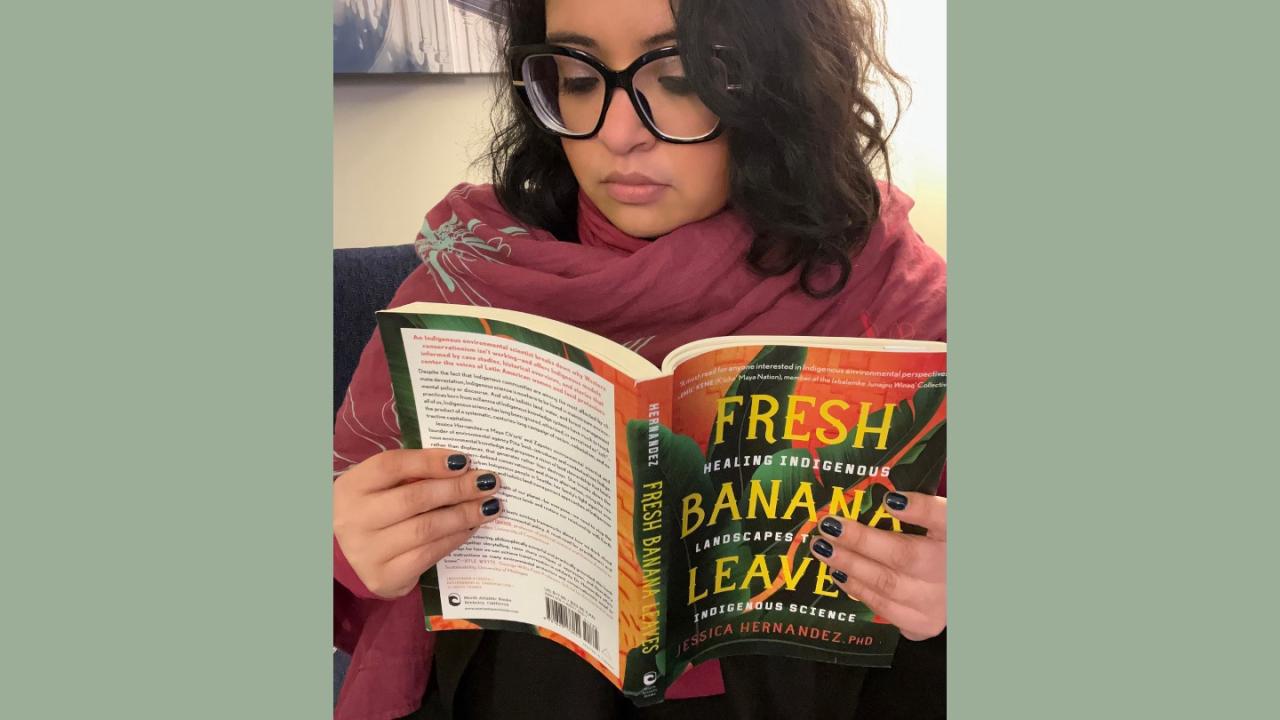 Location
Native American Student Center (NEST)
Dr. Jessica Hernandez will share about her process of professionalizing as an Indigenous scholar. Dr. Hernandez (Binnizá & Maya Ch'orti') is
a transnational Indigenous scholar, scientist, and community advocate based in the Pacific Northwest. She has an interdisciplinary academic background ranging from marine sciences to environmental physics. Her work is grounded in her Indigenous cultures and ways of knowing. She advocates for climate, energy, and environmental justice through her scientific and community work and strongly believes that Indigenous sciences can heal our Indigenous lands.
Indigenous graduate students and postdocs

Graduate students and postdocs working directly with tribal nations or Indigenous communities

Graduate students and postdocs whose work engaged directly with communities, Indigenous science, or other aspects of Dr. Hernandez's work.