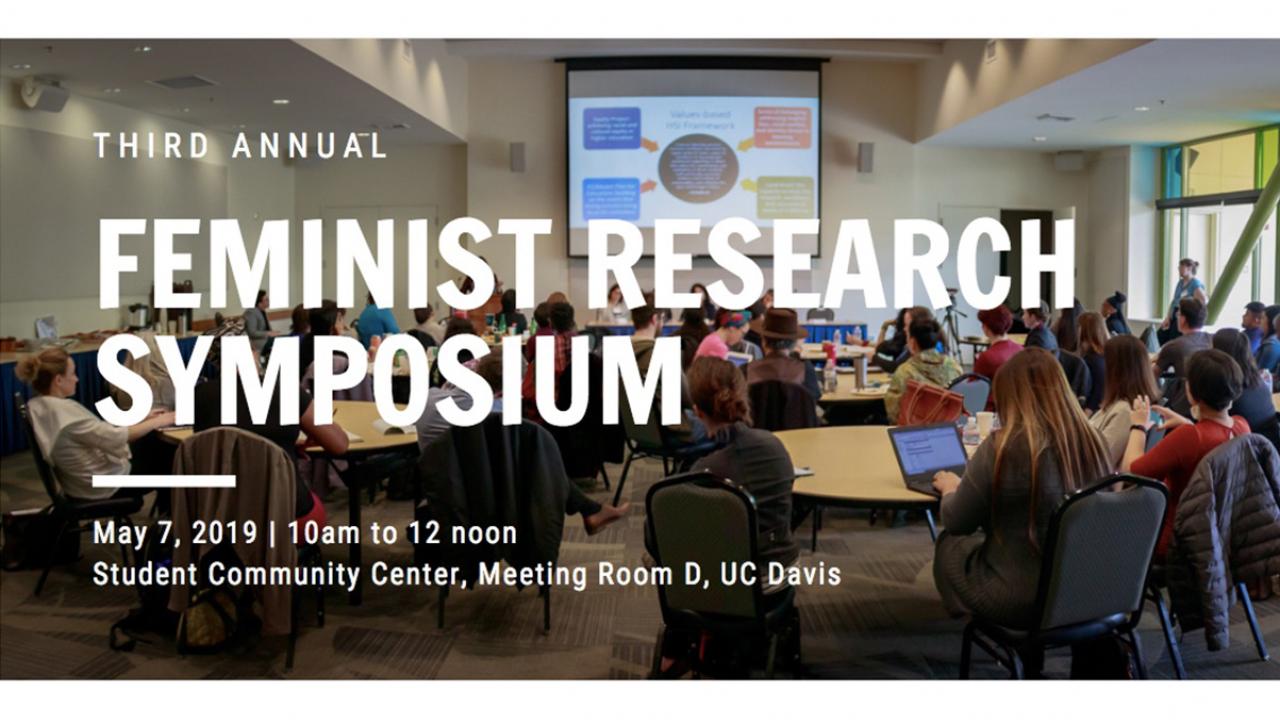 Location
Student Community Center, Meeting Room D, UC Davis
Feminist Research Institute proudly presents our
Third Annual Feminist Research Symposium
Learn more about feminist research innovations across disciplines at UC Davis. Following a panel discussion with current Feminist Research Institute scholars, FRI will host a workshop on finding funding for feminist research.
Schedule
10:00am - Welcome by FRI Director Kalindi Vora
10:15am - Collaborative Research and Feminist Futures: Panel Discussions with FRI-Supported Scholars
A Community-Based Feminist Approach to Assessing Community Health: Clare Cannon & Julia Wentzel
Gender, Ethnic, and Scientific Identity of Latina STEM Students: Natalia Caporale & Lina Mendez
Black Girl Artivists and Oral History: Jeanelle K. Hope
Critical Investigations into Building Feminist Science Shops: Maya Cruz
Law in the Making of American Imperialism: Nina Farnia
11:30am - Funding Feminist Research: A Conversation with Suad Joseph with resources presented by the Interdisciplinary Research Support team.
Tags