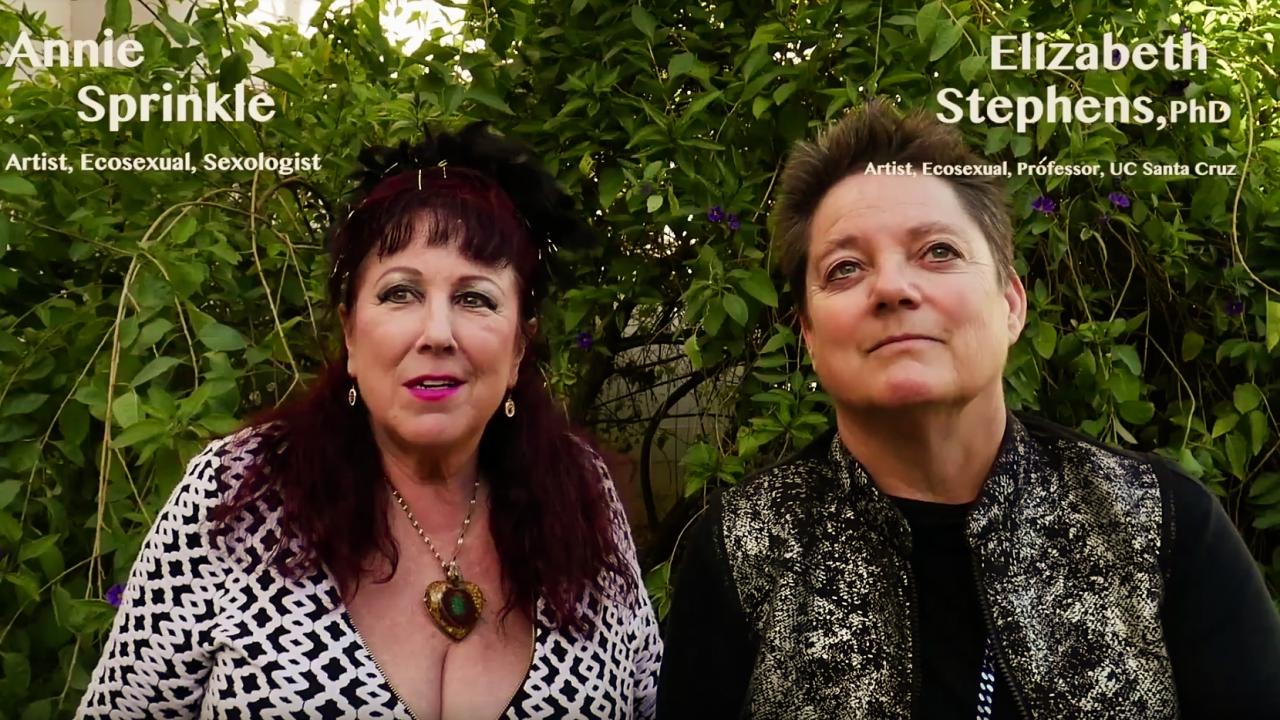 Artist-scholars Sprinkle and Stephens introduce the concept of ecosexuality and discuss the importance of pleasure and play in the exploration of new visions of feminism.  
Annie Sprinkle and Beth Stephens are founders of a new field of research called "Sexecology," "where art meets theory meets practice meets activism."  Sprinkle is an internationally recognized multi-media artist and sexologist, and Stephens is an interdisciplinary artist, activist, and educator.  Their visit to UC Davis was sponsored by HATCH: a feminist arts & science shop.
Check out their film project, Water Makes Us Wet, on vimeo.
Video production: Lena El-Gabalawy
Interviewer: Amanda Modell
Publication Date: 4/19/18
Category
Tags