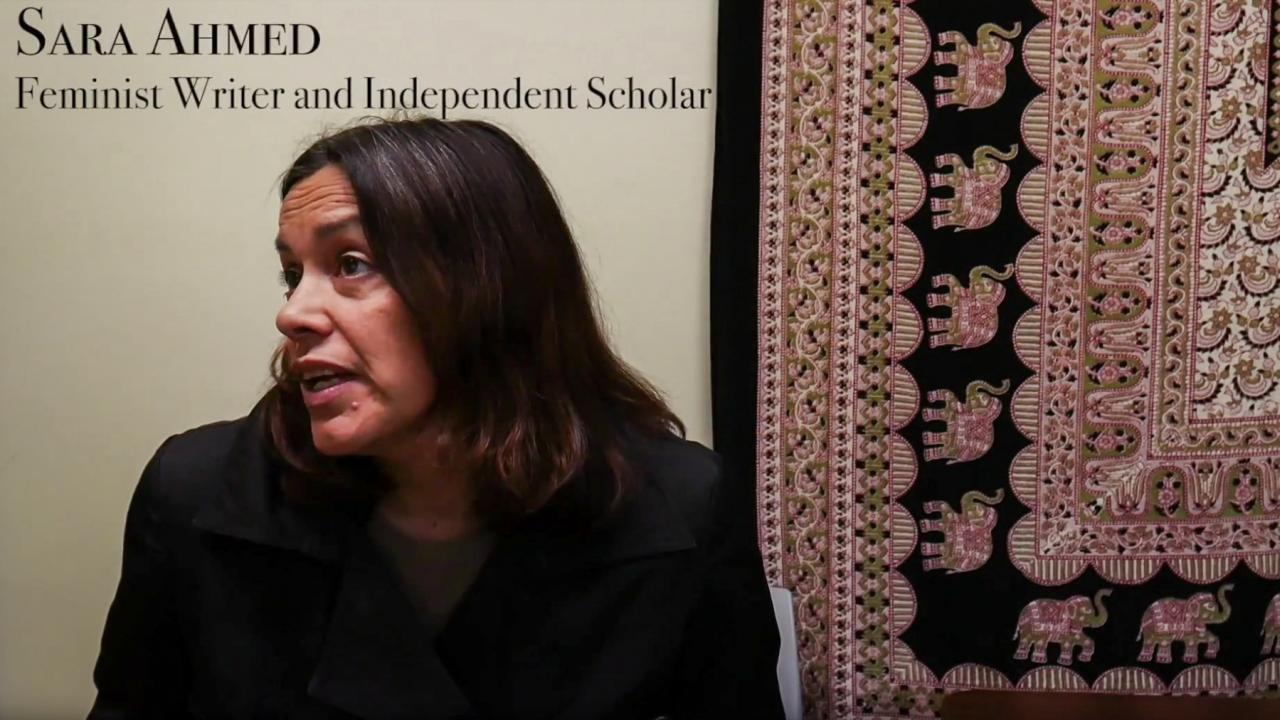 Sara Ahmed discusses feminism's commitment to changing the world by developing an understanding of, and intervening in, power relations.  Ahmed emphasizes the need to explode universalism in order to create a world where people have more room to live in accordance with their own wishes.
Sara Ahmed is a feminist writer and independent scholar. Learn more about her books, articles, and Feminist Killjoys Blog at: https://www.saranahmed.com/
Dr. Ahmed's visit to UC Davis was sponsored by the Office of the Provost and Executive Vice Chancellor, Feminist Research Institute, College of Agriculture and Environmental Sciences, Cultural Studies Graduate Group, Office of the Vice Chancellor for Student Affairs and Campus Diversity, College of Biological Sciences, School of Law, School of Medicine Office of Equity, Diversity & Inclusion, Institute for Social Sciences, Community and Regional Development Program, Center for Regional Change, Gender, Sexuality & Women's Studies Department, American Studies Department, English Department, Critical Theory Designated Emphasis, Performative Studies Graduate Group, Comparative Literature Department, and the Anthropology Department.
Video production: Lena El-Gabalawy
Interviewer: Amanda Modell
Publication Date: 6/6/18
Category
Tags