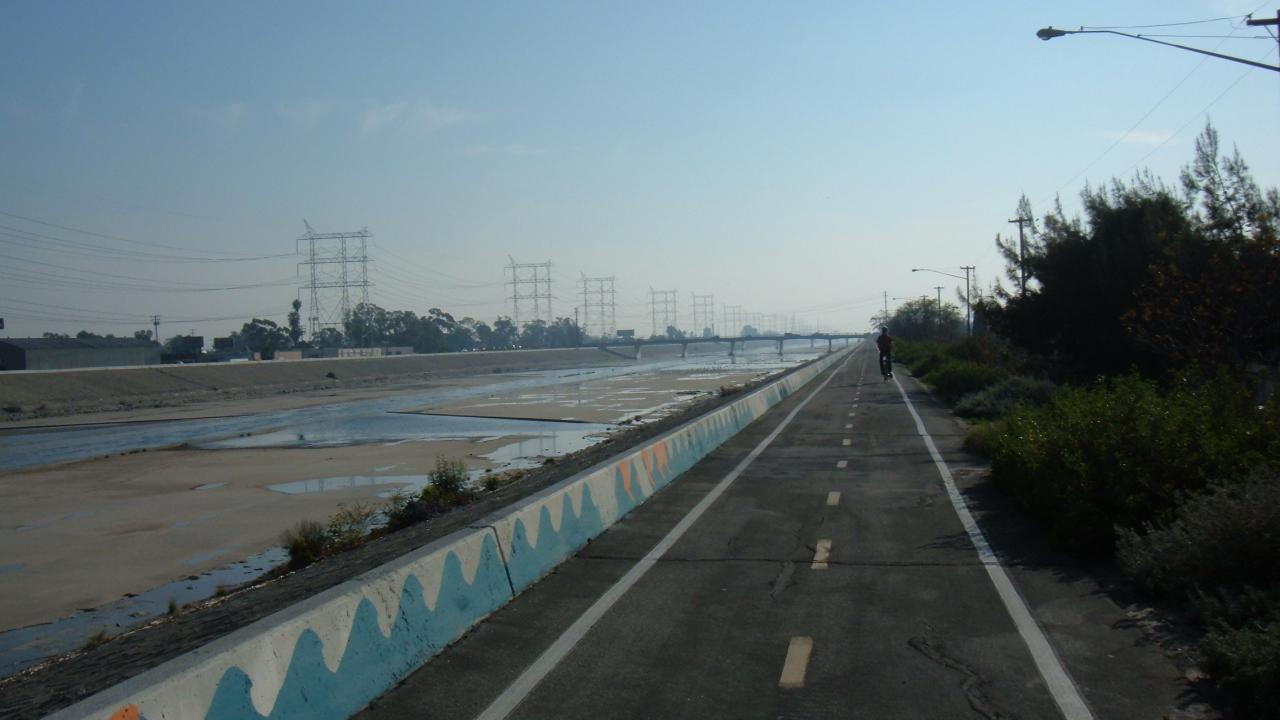 Location
International Center Multipurpose Room, UC Davis
Call for Participants
This workshop will consider how frameworks of mobility justice and racial justice offer new pathways toward creating more robust research models for bike equity and sustainable transportation futures. In a two-day convening, we will engage in deep discussion about how bicycling researchers can account for the complexity of equity with the goal of making bicycling, new mobilities, and other modes of sustainable transportation accessible and desirable for all. The goals of the event will be (1) to develop new collaborative research relationships, (2) to develop a shared research agenda that presumes the centrality of equity and justice for sustainable transportation futures, and (3) to share insights with our broader communities and track their impact. 
Addressing histories of injustice and ongoing systemic inequalities is crucial to creating lasting sustainable transportation solutions such as bicycling. Mobility justice and racial justice offer powerful frameworks that account for how complex systems of history, power, and oppression affect people's movement and ability to live, work, and play. Mobility justice emerged simultaneously from the field of critical mobilities studies and from a collective of Black, Indigenous, and People of Color (BIPOC) working in bicycling and sustainable transportation. Mobility justice examines how the racialized histories of cities and transportation systems limit the mobilities of certain communities in uneven ways. Racial justice scholarship seeks to account for how histories of colonialism and ongoing structures of white supremacy have produced systems of inequality for communities of color. It also examines alternative models that undo harmful practices and foster healing.
The nexus of mobility justice, racial justice, bike equity, and sustainable transportation futures motives us to ask questions such as the following:
What questions do mobility justice and racial justice frameworks raise for current frameworks within bike equity research?

How can questions of equity and justice be made central to research, policy & practices on smart/connected cities, autonomous vehicles, and other emergent new mobility systems?

How can we adopt a more intersectional approach that takes into account multiple vectors of oppression within their historical and situational context?

How do we account for and challenge hierarchies of expertise that have historically disempowered BIPOC communities within the development and life of transportation systems? 

How do we produce, use, and analyze data that is humanizing and better accounts for the complexity and diversity of human experience?

How do we ensure that the ways we collect and use data contribute to greater mobility, particularly for those whose mobility is historically and currently constricted?

What kinds of research questions fundamentally challenge colonial and patriarchal systems of exploitation and harm?
This event is hosted by the National Center for Sustainable Transportation, the UC Davis Institute for Transportation Studies and the UC Davis Feminist Research Institute
Who Should Apply
We invite applications for participation from emerging scholars (junior faculty/researchers, postdocs, and graduate students) whose work actively engages issues of race and inequality in studies of bicycling and sustainable transportation. The framework for the workshop will align with the UC Davis Feminist Research Insitute's four values of inclusivisity, intersectionality, justice, and transformation. At its core, this means that we will be fostering a conversation among researchers that presumes a need for change in how BIPOC communities are treated and recognizes that part of the needed change includes transformations in what kind of research we do and how that knowledge is produced.
Day one features a keynote talk by critical mobilities scholar Mimi Sheller, author of Mobility Justice: The Politics of Movement in an Age of Extremes. On day two, participants will collaborate at a closed workshop to produce an interdisciplinary mobility justice research agenda that draws on bike equity and racial justice. A list of invited participants is below.
How to Apply
Deadline for application: August 15, 2019. Please apply here. Participants will be notified of acceptance by September 1. Accepted participants will be expected to attend the entire two-day workshop and take part in approximately one day's worth of work in preparation. Pre-workshop prep includes 1.5 hour video seminar, pre-readings, and pre-writings. Selected participants will be provided with financial support for travel, food, and lodging.
Invited Participants (watch for updates):
Dr. Sarah Rebolloso McCullough, Associate Director of the Feminist Research Institute at UC Davis. Dr. McCullough is co-author of the white paper, "Making Bicycling Equitable: Lessons from Sociocultural Research." She is a past organizer with The Untokening, a multiracial collective working for mobility justice, and is working on a manuscript on the role of privilege and affect in the emergence of mountain biking.
Dr. Adonia Lugo, Antioch University Los Angeles. Dr. Lugo is author of Bicycle/Race and co-author of the white paper, "Making Bicycling Equitable: Lessons from Sociocultural Research." As a mobility justice strategist and urban anthropologist, she is a co-founder of The Untokening, a multiracial collective working for mobility justice, and a board member of People for Mobility Justice in Los Angeles.
Dr. Mimi Sheller, Director of Center for Mobilities Research & Policy at Drexel University. Dr. Sheller is a key figure in the field of critical mobilities and author of twelve books, including Mobility Justice: The Politics of Movement in an Age of Extremes. She is co-editor and co-founder of the journal Mobilities and associate editor of Transfers: Interdisciplinary Journal of Mobility Studies.