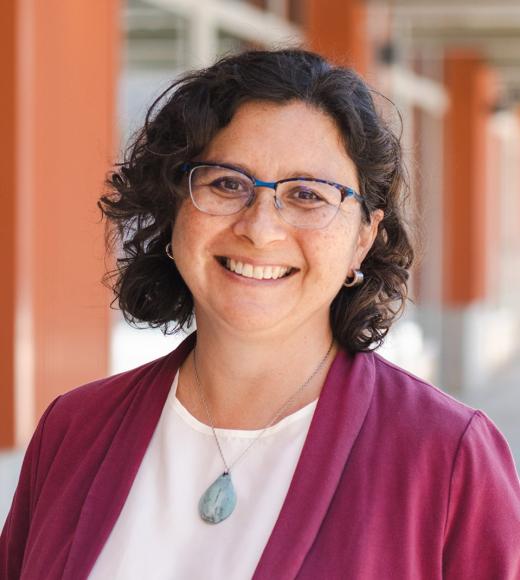 Feminist Research Institute
Bio
Sarah Rebolloso McCullough, PhD creates meaningful and respectful dialogue across boundaries that typically divide—between universities and communities, activists and researchers, scientists and humanists, workers and policymakers. An expert in research culture and a seasoned connector, McCullough's work is focused on promoting equity-based solutions to social problems.
As associate director of the Feminist Research Institute, McCullough is dedicated to creating more equitable systems of knowledge production. She wants to see research culture change to be more humanizing and sustainable--for researchers, those we study with, and the environment. She seeks to create a world where we can bring our full selves to the workplace and produce more accurate and impactful knowledge because of it.
Key Projects
Asking Different Questions
Asking Different Questions is FRI's flagship research training program, which seeks to connect researchers with their social justice values in order to improve research outcomes and the knowledge base.
"When we change the research questions we ask, we change the impact of research. It's not enough to just diversify who is doing the research. We also need to change what sort of questions are acceptable to ask. People are coming into research with a real passion to bring about positive change, but often find themselves stifled by traditional norms that have deep roots in white supremacy, patriarchy, and colonialism. Decades of research show that these histories are baked into the culture of science. When we become aware of these disciplinary biases, there is more space to change them and reinvent research to actually address the complex sociotechnical challenges of our time."
Mobility Justice
Mobility justice seeks a world where all people are thriving and liberated in their ability to move about in safety. Environmental justice calls for a safe and healthy environment for all people to live, work, and play. As we face a changing climate, these issues are of the utmost importance. This work calls for attention to history, context, and power in considerations of changes to our systems of transportation, built environments, and spatial relations in the face of climate change.
She has published reports on equity in bicycling, community engagement, and an assessment of transportation equity efforts in California. Her newest project studies the origins of mobility justice within a multiracial collective called the Untokening. She serves as Director of the Environmental Fellows program, which brings environmental justice practitioners into dialogue with UC Davis researchers. This program is a collaboration between FRI, the Energy Efficiency Institute, and Institute for Transportation Studies.