Update: Impacts of Anti-Blackness in Research Culture
How can we address the legacies of white supremacy in research culture?
This is, to quote UC Davis Vice Chancellor Renetta Tull, a moment of "uncomfortable reckoning."
This was the issue on the table for the Feminist Research Institute's discussion on Addressing Privilege and Anti-Blackness in Research Culture. Many are feeling an exceptional level of interest and urgency around this, as the nation experiences uprisings and reckonings responding to systemic racism. With 200 faculty, staff, students, and community members in attendance at the discussion, this interest and urgency was more apparent than ever. 
Collectively, FRI's goal was to support the UC Davis research community in thinking through the problem of anti-Blackness in research culture and what actions need to be taken to undo legacies of white supremacy. Anti-Blackness prevents our Black colleagues from bringing their full selves and all of their knowledge to their research communities. To address this problem, we must reshape research culture and practices. This will not only make our university more inclusive, it will also lead to more accurate and impactful knowledge. This idea is grounded in decades of research in feminist science studies and on diversity in higher education. It is the foundation of the Feminist Research Institute's Asking Different Questions program, which hosted this discussion.
What is the nature of anti-Blackness in research culture, and what are its impacts? I turned to #BlackintheIvory as an example, and pulled out some patterns and themes.
1. You don't belong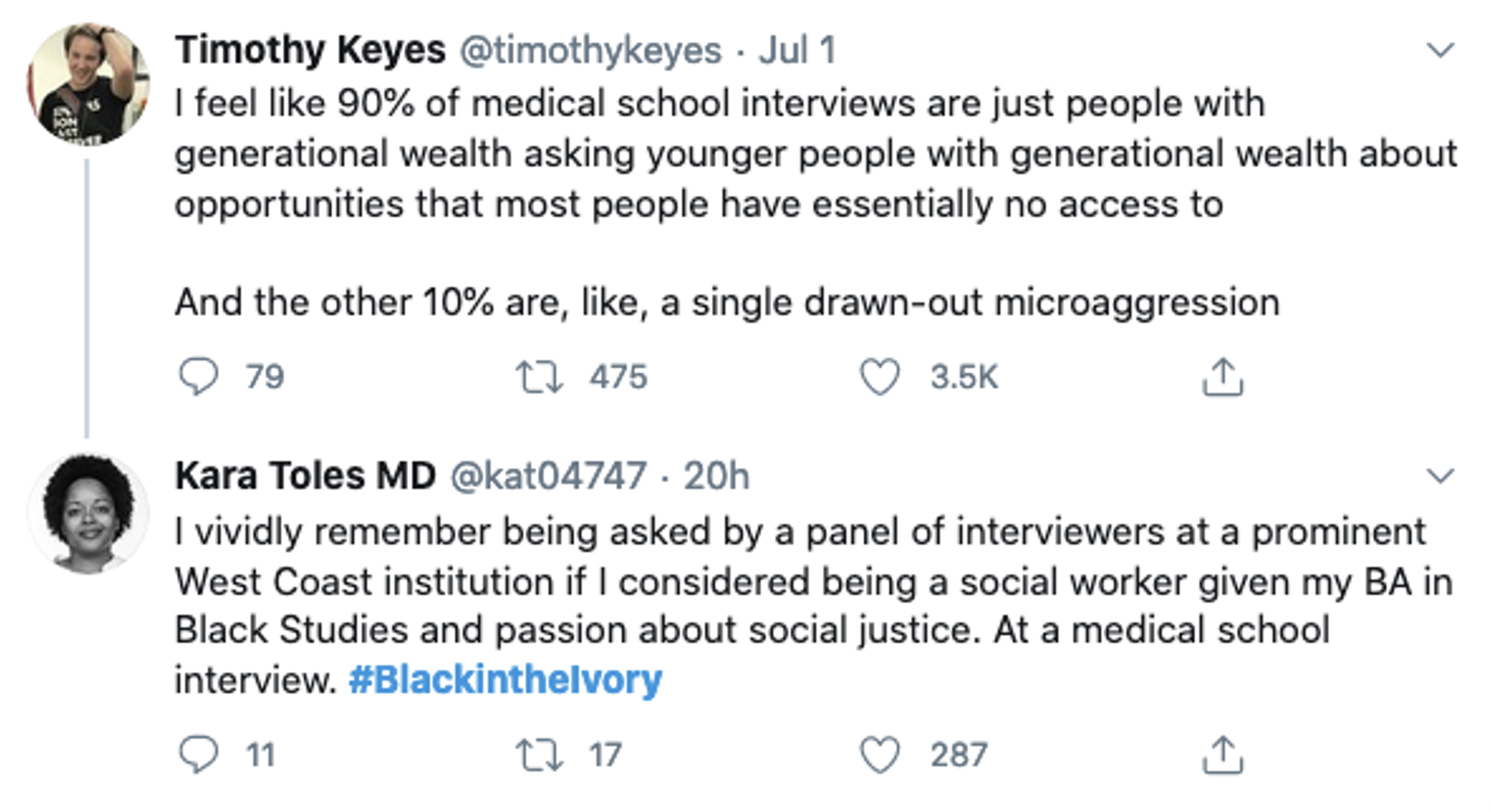 2. Invalidation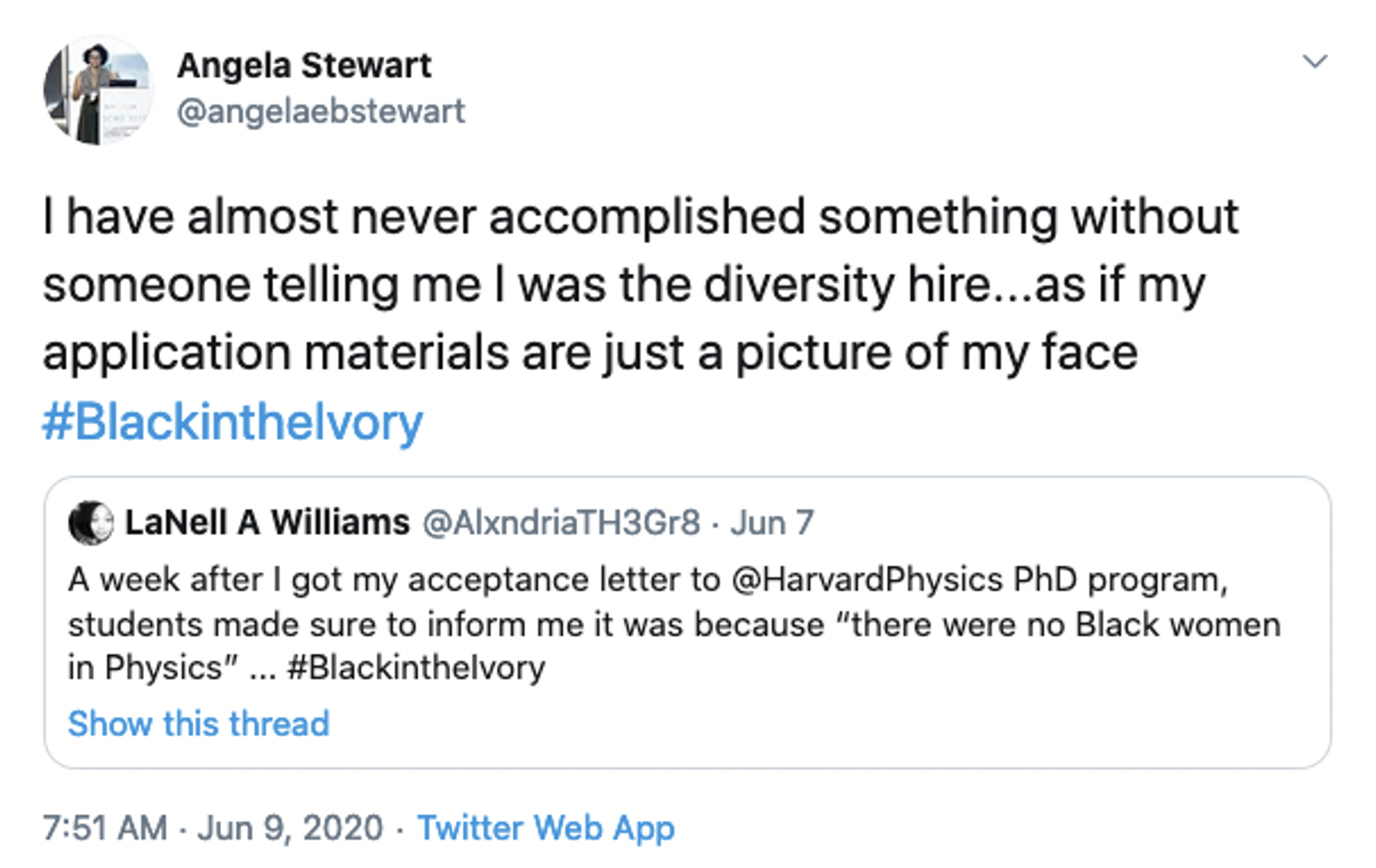 3. Uncompensated labor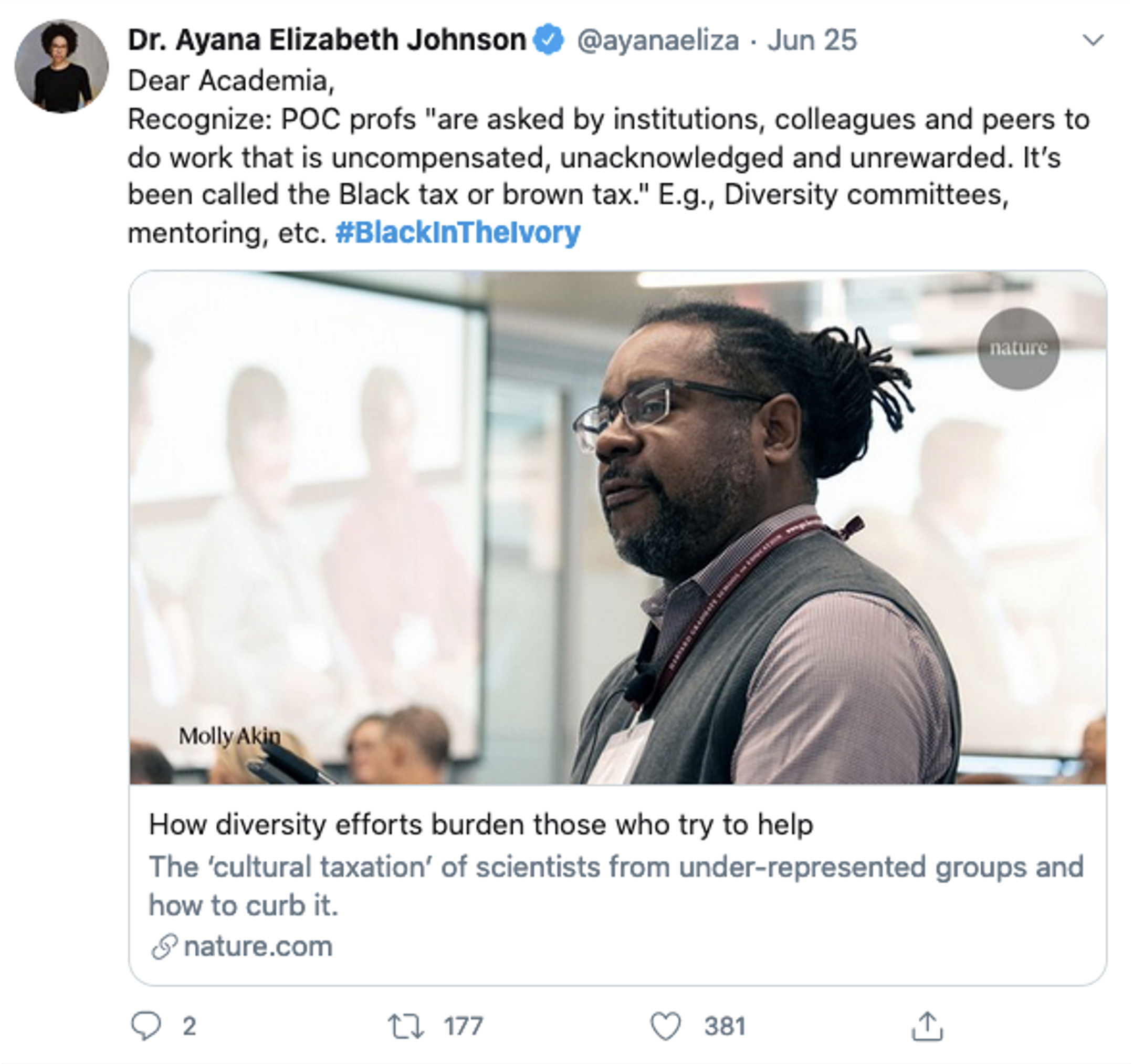 4. Harmful mentorship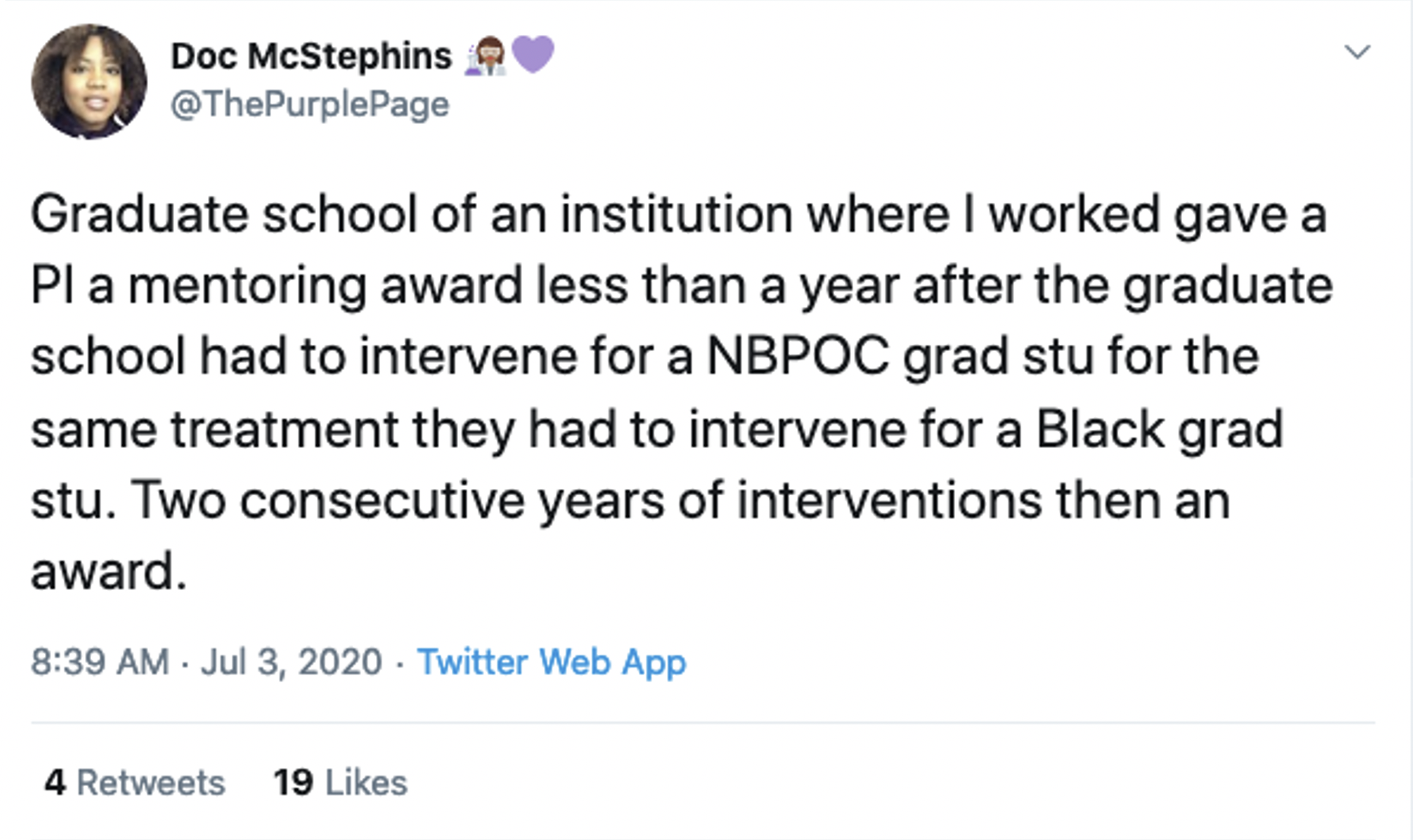 5. White supremacist histories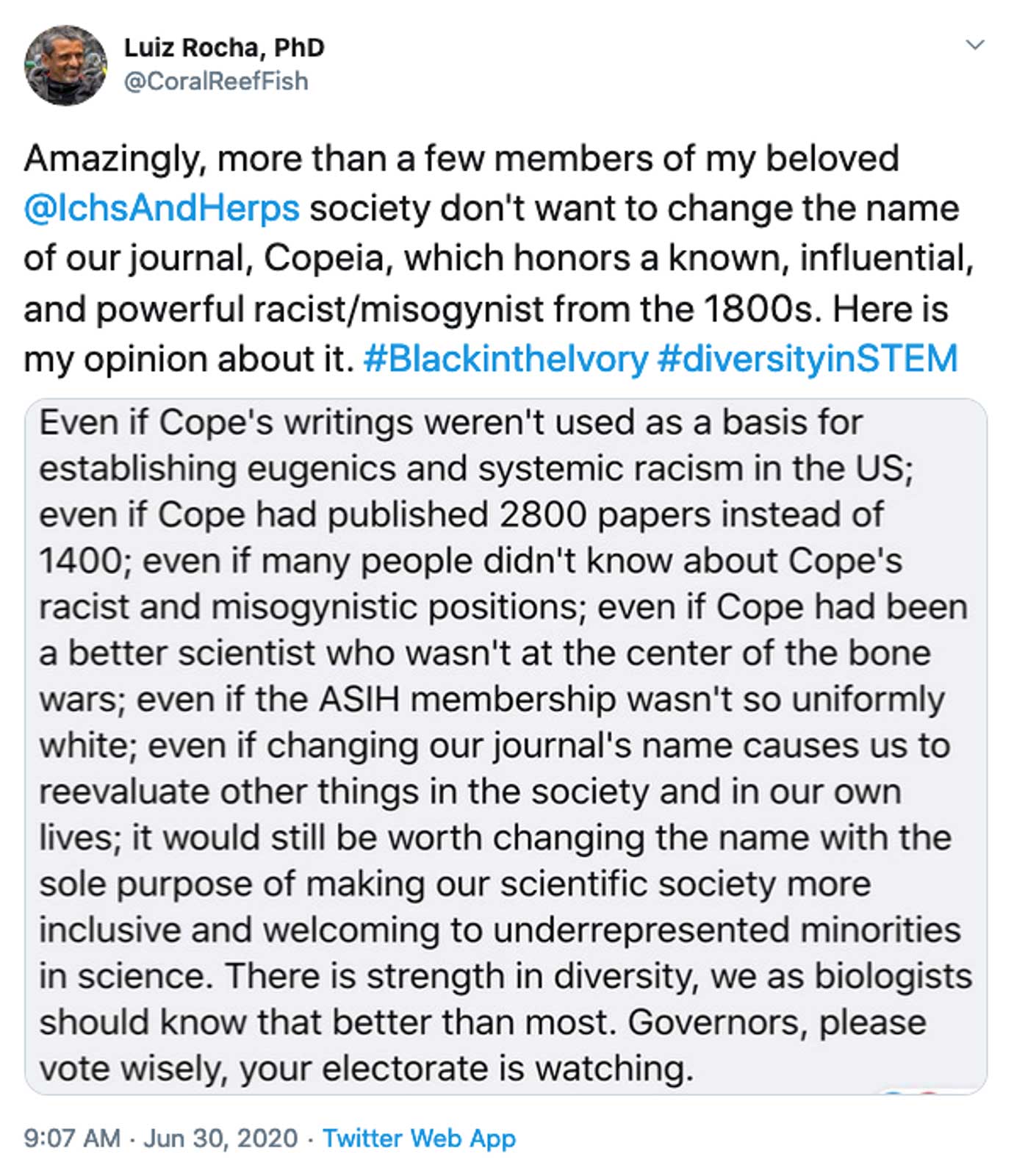 6. Surveillance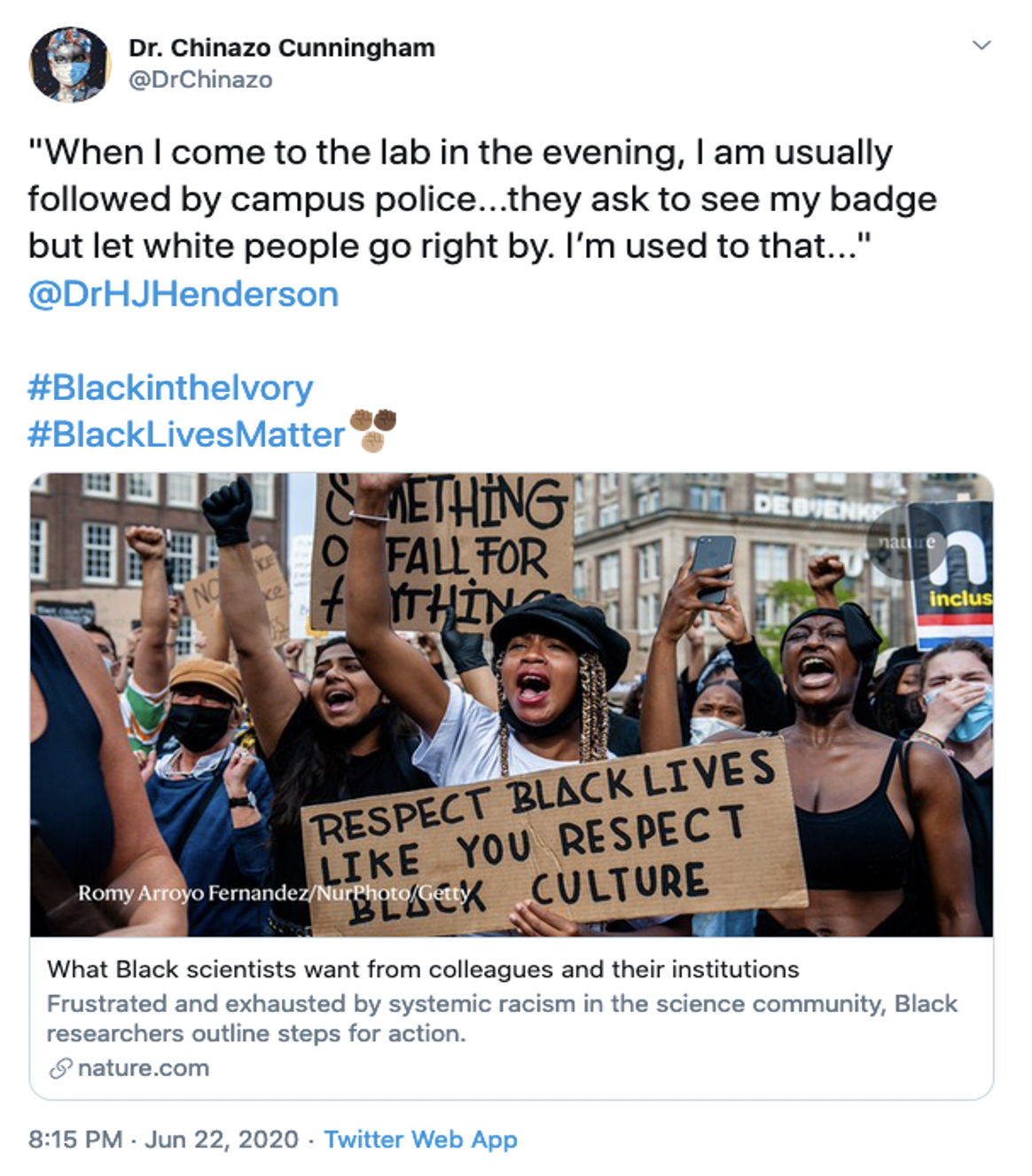 7. Innovation not rewarded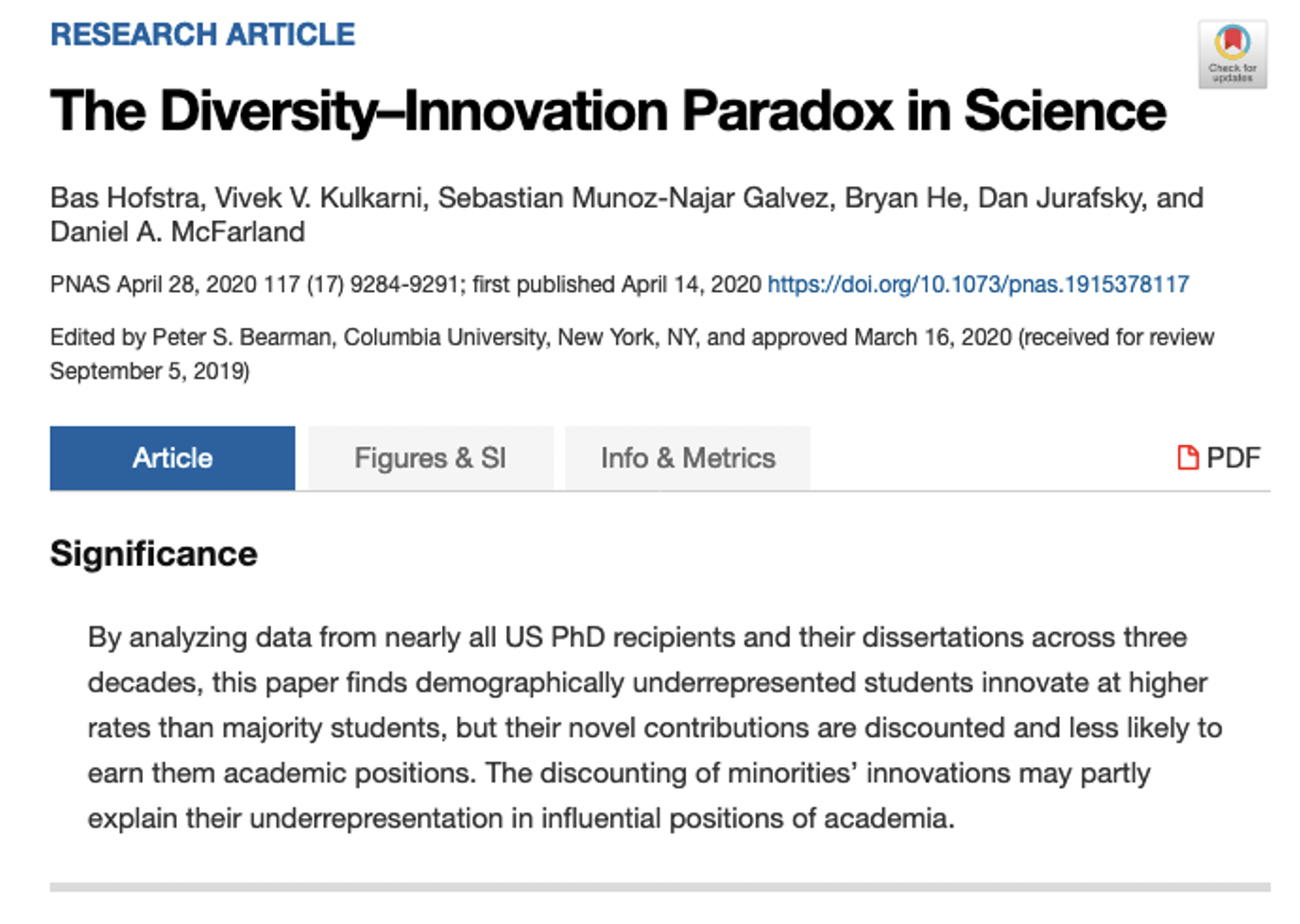 We all owe a debt to the many scholars who spoke out under this hashtag including but not limited to @timothykeyes, @kat04747, @AprilSwobodaMD, @angelaebstewart, @AlxndriaTH3Gr8, @ayanaeliza, @ThePurplePage, @CoralReefFish, and @DrChinazo. Their words give us the chance to do better.  Non-Black researchers are complicit in these conditions, not just with our actions, but also with our silence. We must think of the time when we did not ask the question, or not speak up. Why aren't there more Black researchers in my field? Why haven't I talked with my students about the eugenics history of my field? Why don't I even know that history? It is acting as if the absence of Black researchers is ok, since we have other "diverse" colleagues.
The question inevitably arises: what to do next? This list of potential steps to fuel future conversations might help.
In the next post, we will share themes that emerged from small group discussions at the anti-Blackness in research culture discussion.
Primary Category
Tags