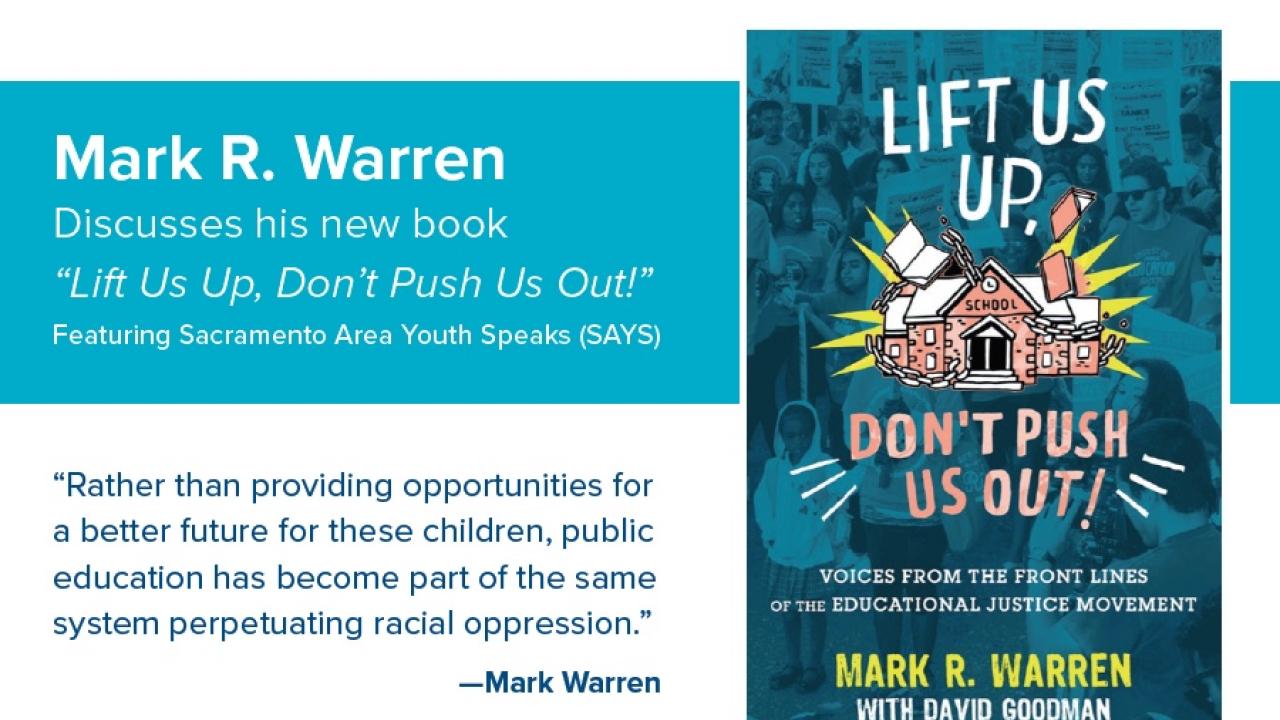 Location
Law School, Room 1301
A Critical Dialogue on Educational Justice
Sociologist Mark R. Warren discusses his new book "Lift Us Up, Don't Push Us Out!"  This book features voices from the front lines of a new movement for educational justice that is growing across the United States.
Featuring Sacramento Area Youth Speaks (SAYS)
Lunch provided.  Event flyer attached below.  More information at https://www.liftusupmovement.org/
This event is organized by FRI Seed Grant recipients Vajra Watson and Jeanelle Hope.
Co-sponsored by: UC Davis Office of Research and Policy for Equity, UC Davis School of Education, Imagining America, Aoki Center, UC Davis Office of Campus Community Relations.
Event Category
Tags