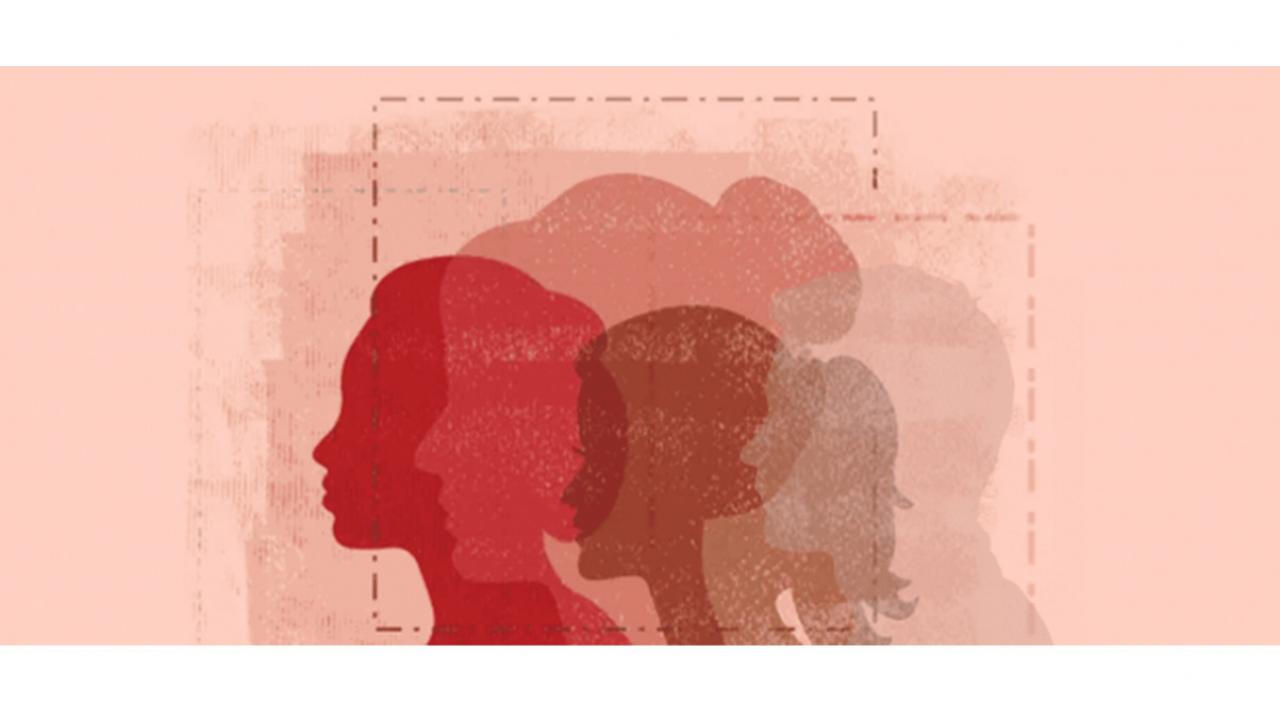 Location
MPR Student Community Center
Davis Humanities Institute presents
The Campus Conversation: #MeToo, Consent, and Campus Culture
The #MeToo movement has changed our culture — starkly reflecting the persistence of sexual assault and harassment in the U.S. This presentation will focus on broader issues raised by the movement as well as questions more specific to college campuses. Please come with questions for a panel of experts featuring FRI advisory board members Rana Jaleel and Dawn Sumner: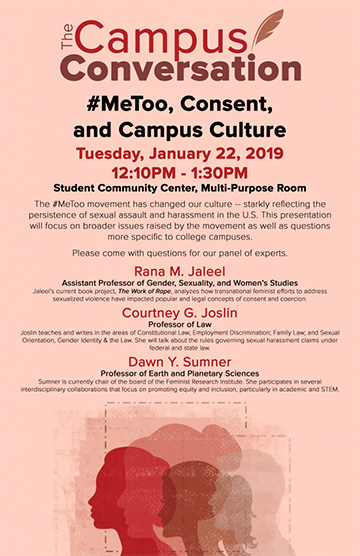 Rana M. Jaleel
Assistant Professor of Gender, Sexuality, and Women's Studies
Jaleel's current book project, The Work of Rape, analyzes how transnational feminist efforts to address sexualized violence have impacted popular and legal concepts of consent and coercion.
Courtney G. Joslin
Professor of Law
Joslin teaches and writes in the areas of Constitutional Law; Employment Discrimination; Family Law; and Sexual Orientation, Gender Identity & the Law. She will talk about the rules governing sexual harassment claims under
federal and state law.
Dawn Y. Sumner
Professor of Earth and Planetary Sciences
Sumner is currently chair of the board of the Feminist Research Institute. She participates in several interdisciplinary collaborations that focus on promoting equity and inclusion, particularly in academic and STEM
This event is sponsored by UC Davis Humanities Institute with support from the Office of the Provost
For more information please contact: rjwilson@ucdavis.edu