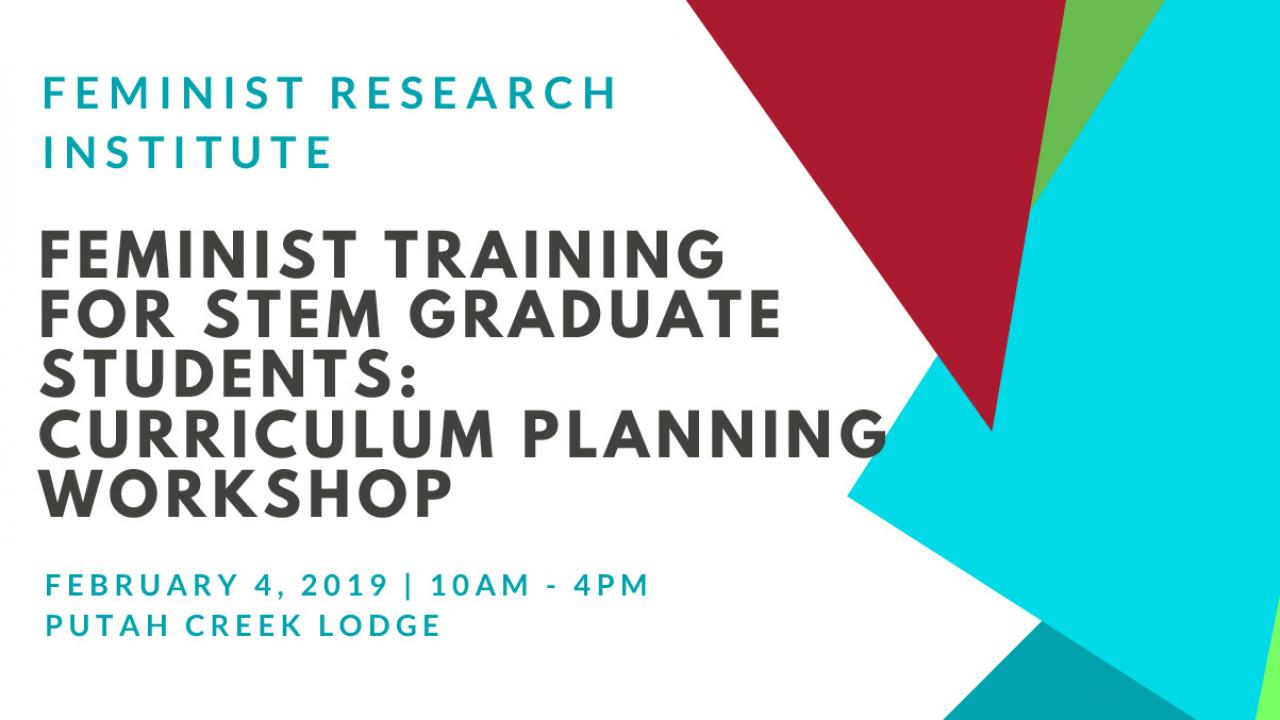 Location
Putah Creek Lodge
Feminist Training for STEM Grad Students Curriculum Planning Workshop
Please join the Feminist Research Institute for a curriculum planning workshop on
integrating feminist research into graduate STEM curriculum. This training program will highlight socio-cultural context and communal values in STEM research, which studies shows can increase recruitment and retention of women, under represented minorities (URMs), and first generation students in STEM, while also enhancing all students' commitment to the social good.
The planning workshop takes place on Monday, February 4th 10-4 pm, which will take place at Putah Creek Lodge. We appreciate RSVPs.
The agenda is as follows:
10-10:45:  Introductions and Overview of Feminist Science Studies
11-12:  Panel discussion with PIs of two previous NSF grants that integrated feminist training into STEM education, Jenny Reardon of UC Santa Cruz and Banu Subramaniam of University of Massachusetts, moderated by Sara Giordano.
12-12:45:  Lunch
1-3:45:  Small group workshop on integrating feminist research training in STEM fields and reflection on graduate student training
3:45-4:  Closing and Next Steps

This workshop is supported by an NSF Innovations in Graduate Education award, "A pathway to inclusion for STEM researchers" and the Office of Research. The event is run by Co-PIs Sara Giordano, Sarah McCullough, and Kalindi Vora.
Tags