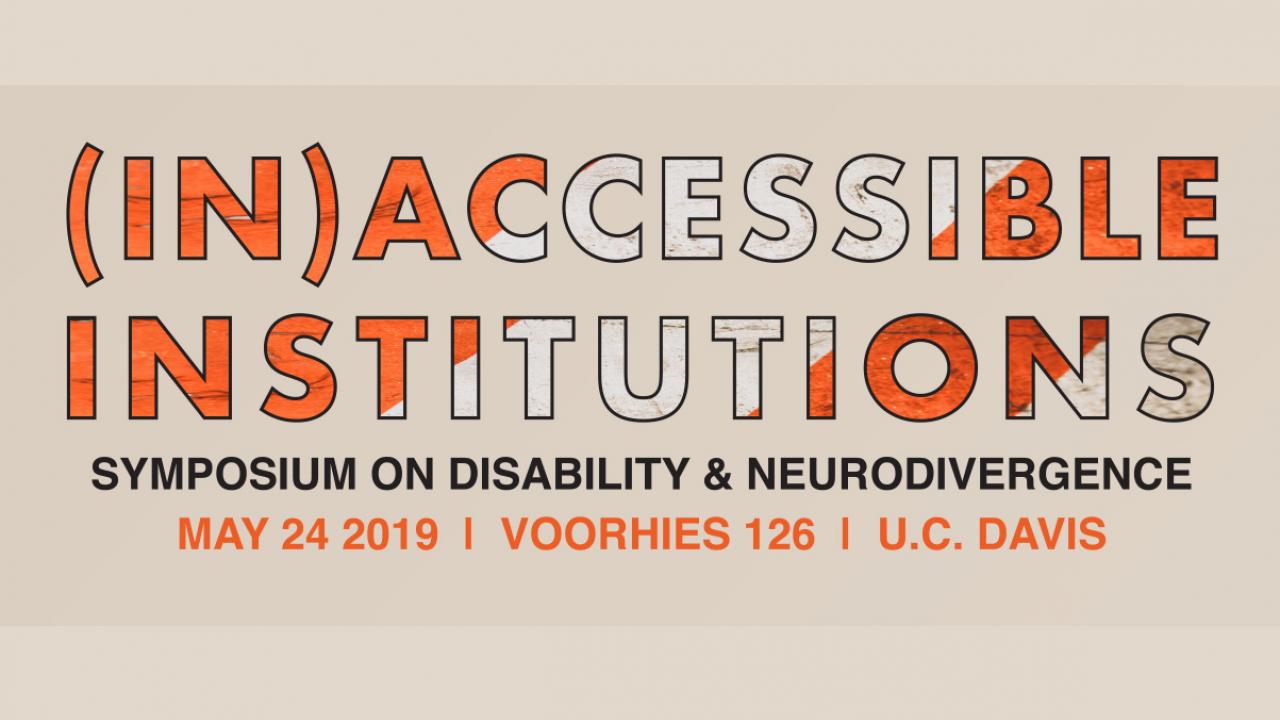 Location
126 Voorhies Hall
(IN)ACCESSIBLE INSTITUTIONS is an intersectional, interdisciplinary symposium on the many modes and manifestations of disability and neurodivergence and how they shape and are shaped by medical, political, and academic institutions. With perspectives from artists, students, scholars, and activists across the humanities and sciences, our goal is to identify and address ableist spaces and ideologies in higher education.
The symposium will include a pedagogy workshop, student roundtable, academic panel, and poetry reading, all of which will be working toward identifying and addressing the ableist ideologies and spaces in political, medical, and academic institutions. 
This event is sponsored by UC Davis Humanities Institute, UC Davis Depts. of American Studies, English, History, and Psychology, UCD MIND Institute, and the Dean's Office of Letters and Science.
Contact: Kristin George Bagdanov: kgeorgebagdanov@ucdavis.edu
Tags