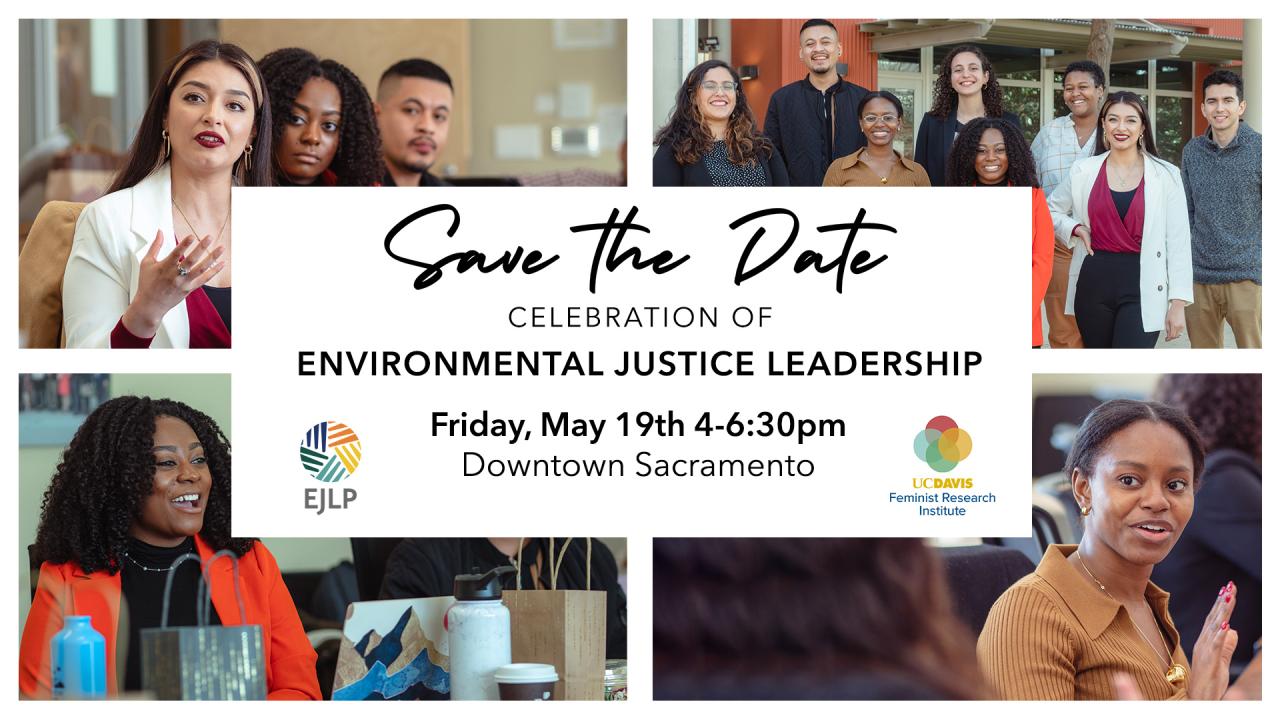 On Friday, May 19th 4-6:30pm, FRI will host a Celebration of Environmental Justice Leadership event in Downtown Sacramento. At this event, we will feature our second cohort of Environmental Justice Leaders from across the state, who are partnering with UC Davis researchers to conduct projects of direct impact to their local communities.
Project topics include the effects of warehouse facilities on local air quality, growing environmental justice education, creating effective communication structures between communities and state agencies, policy solutions for battery recycling, and more. 
If you would like to attend the event or meet the EJ Leaders, please email Sarah McCullough at smcc@ucdavis.edu.
This event is hosted by the UC Davis Institute of Transportation Studies and Feminist Research Institute.
Tags