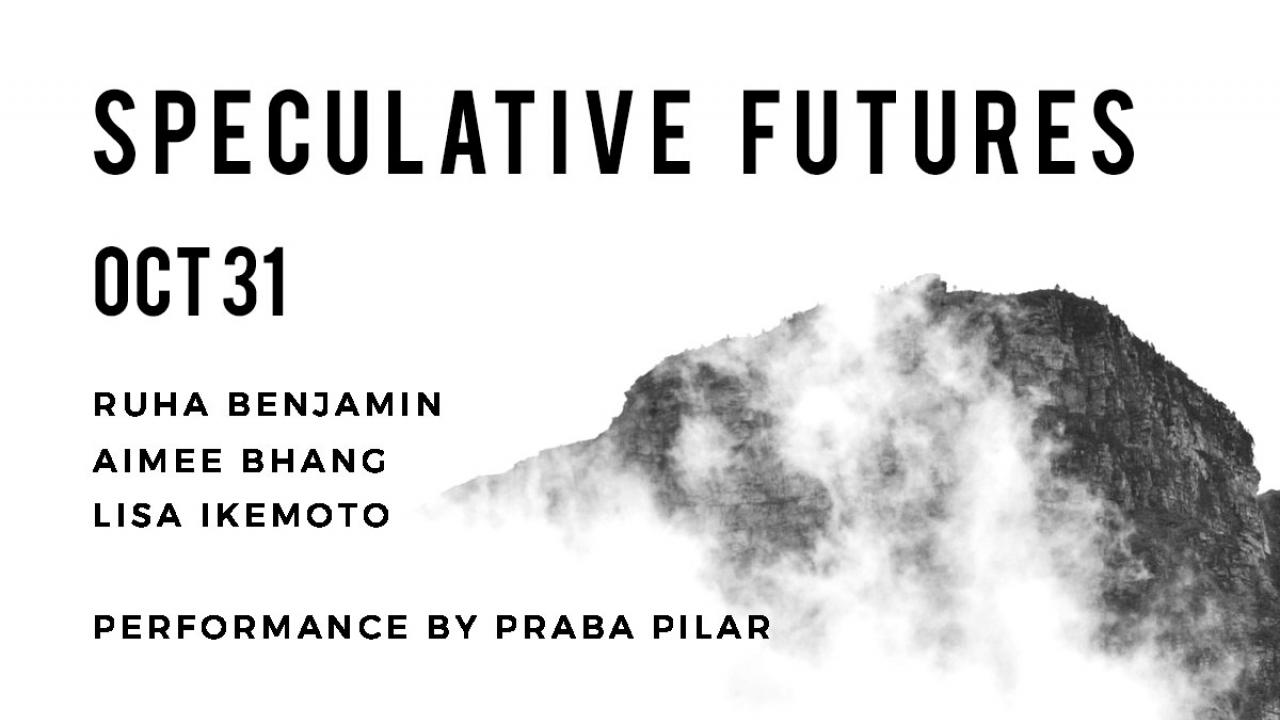 Location
MPR Student Community Center
HATCH presents
Speculative Futures
Symposium with Ruha Benjamin, Aimee Bahng, & Lisa Ikemoto.  Special performance by Praba Pilar.
Speculative Futures brings feminist and queer thinkers together to examine how bodily "facts" and "fictions" shape, enable, or frustrate social justice ends, within and beyond the university.  Featured speakers include:
Ruha Benjamin, Associate Professor of African American Studies at Princeton University

Aimee Bhang, Assistant Professor of Women and Gender Studies at Pomona College

Lisa Ikemoto, Professor of Law at the University of California Davis School of Law.
THE NO!!!BOT | Performance by Praba Pilar
Wednesday, October 31st | 5:30 pm | Arena Theater, Wright 120 
Hosted by: HATCH: Feminist Arts & Sciences Shop
Co-sponsors: UC Davis Humanities Institute, UC Davis Ethics Commons
Tags