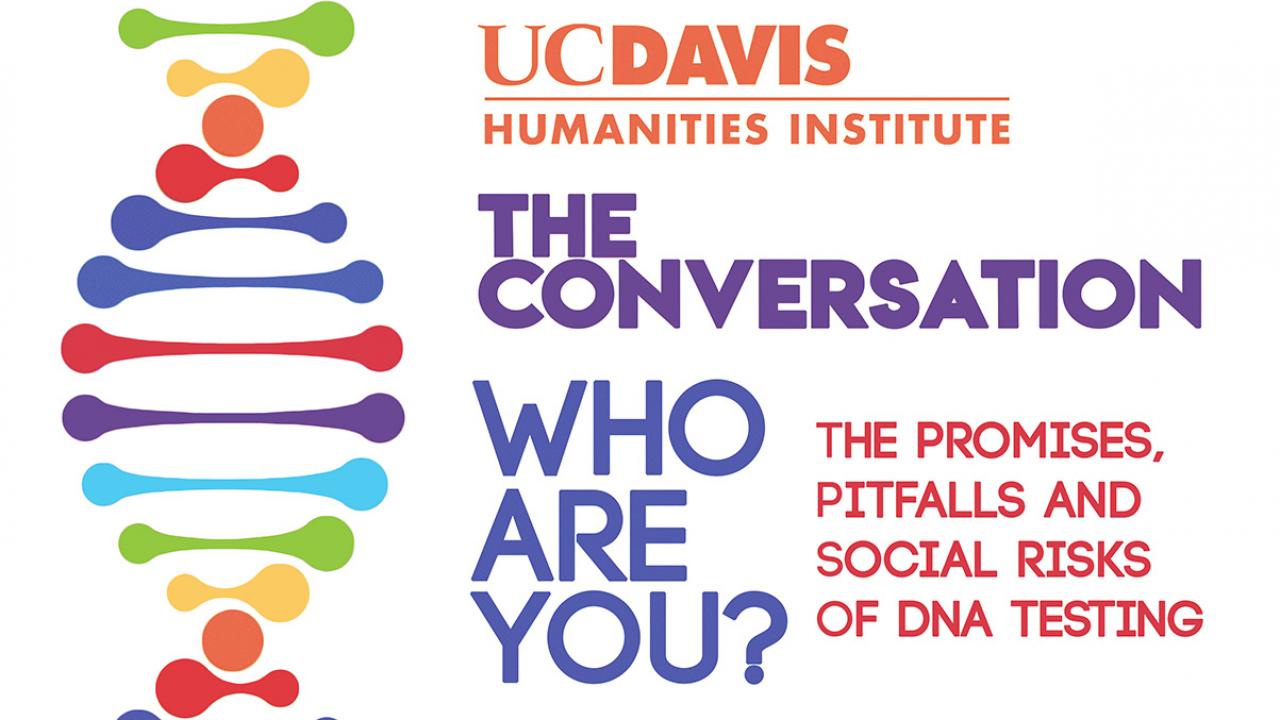 Location
Davis Odd Fellows, 415 2nd St.
Davis Humanities Institute in partnership with Davis Science Cafe present
The Conversation
Who Are You?
The Promises, Pitfalls, and Social Risks of DNA Testing
The rise of personal genomics as consumer products, such as AncestryDNA and 23andMe, make genetic analysis of individuals readily accessible. These products come with promises to "experience your ancestry in a new way" or "get comprehensive understanding of your genetics." But what kind of social impacts will this widely available information have on genealogy, health care, or even criminal justice?
GRAHAM COOP
PROFESSOR OF EVOLUTION AND ECOLOGY
Coop uses large genomic datasets to learn about human evolution and history and writes about genetic ancestry and personal genomics.
MEAGHAN O'KEEFE
ASSISTANT PROFESSOR OF RELIGIOUS STUDIES
O'Keefe studies authority and trust in public argument, particularly debates involving emerging genetic technologies and their social risks. Professor O'Keefe is an FRI Seed Grant Recipient.
Tags