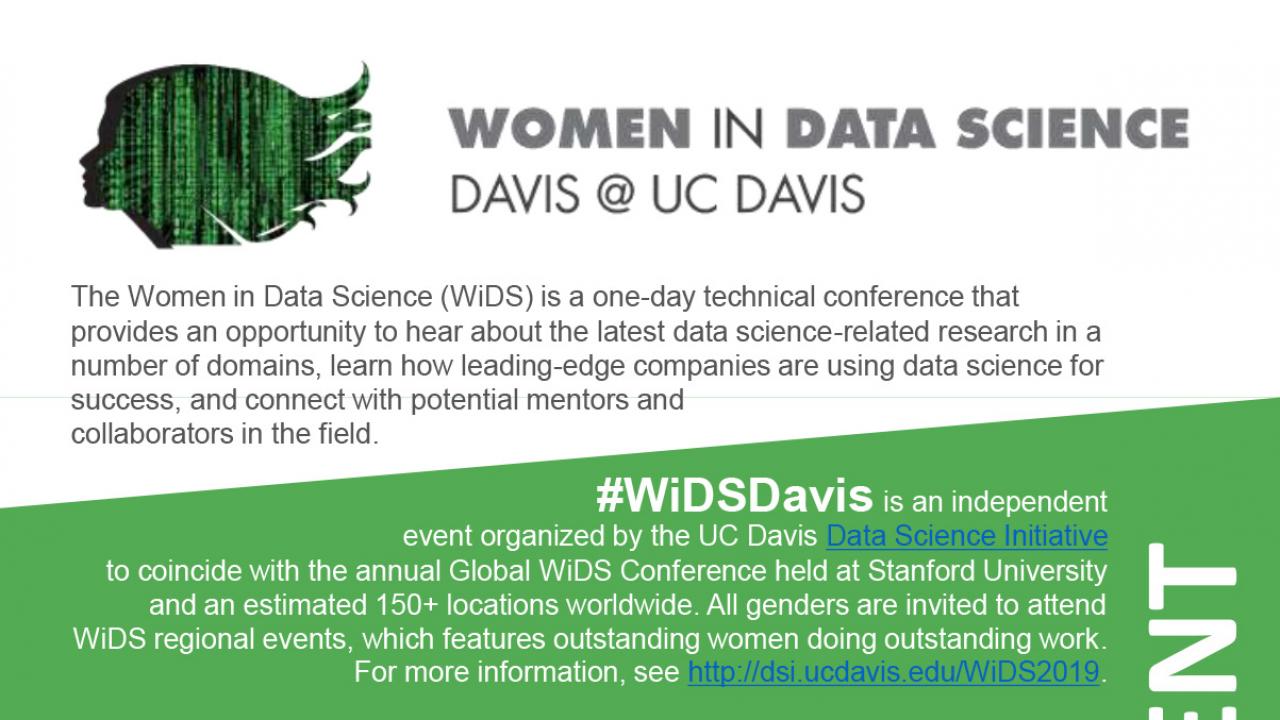 Location
DSI Classroom, Shields Library 360
The Women in Data Science (WiDS) is a one-day technical conference that provides an opportunity to hear about the latest data science-related research in a number of domains, learn how leading-edge companies are using data science for success, and connect with potential mentors and collaborators in the field.
#WiDSDavis is an independent event organized by the UC Davis Data Science Initiative to coincide with the annual Global WiDS Conference held at Stanford University and an estimated 150+ locations worldwide. All genders are invited to attend WiDS regional events, which features outstanding women doing outstanding work.  Space is limited and registration is required.
Speakers include:
Chen-Nee Chua, Professor, Electrical & Computer Engineering
Danielle Lemay, Associate Professor, Nutrition
Sara McCullough, Associate Director, Feminist Research Institute
Emily Merchant, Assistant Professor, Science & Technology Studies
Deb Niemeier, Professor, Civil & Environmental Engineering
Xiaoling Shu, Professor, Sociology
Susan Ustin, Professor, Land, Air & Water Resources
Event agenda and flyer are attached below.  For more information, see http://dsi.ucdavis.edu/WiDS2019.
Tags