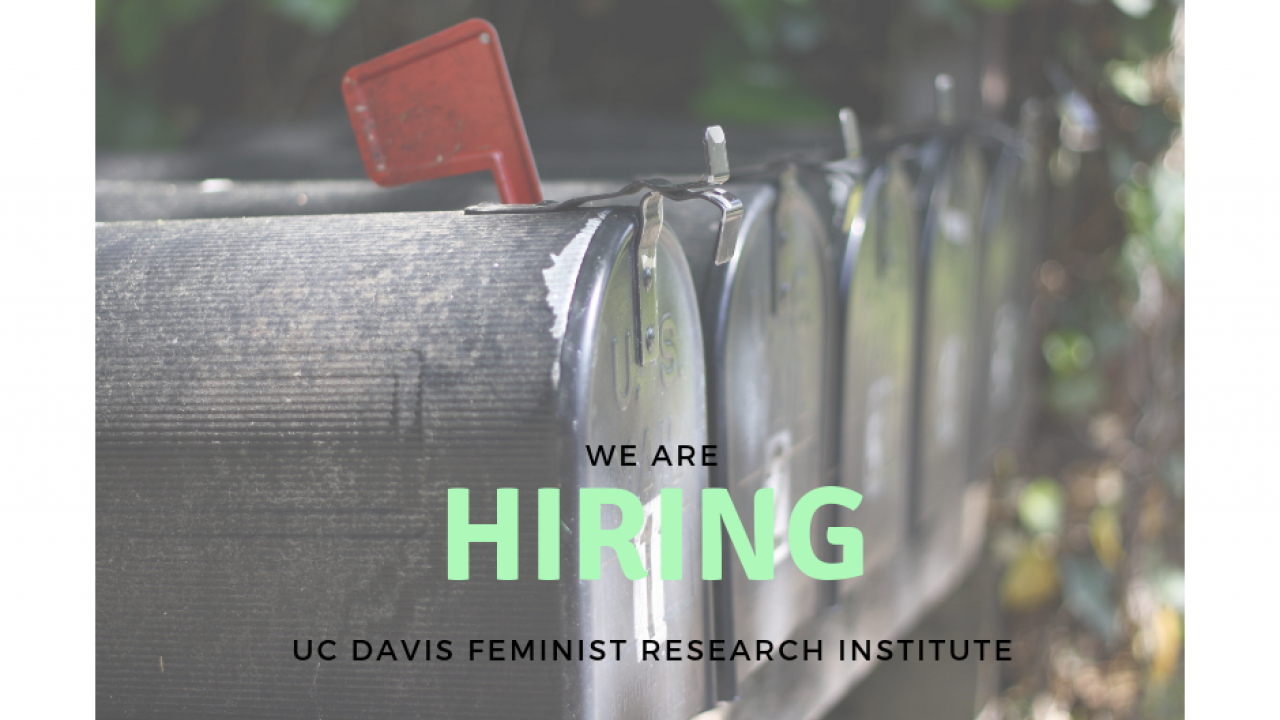 Want to be a part of a growing research institute dedicated to social justice and ending systems of oppression? Apply to join the Feminist Research Institute team!
We are hiring two half-time positions dedicated to helping us expand our programming and partnerships. We are looking for people with the skills and talents to help us grow, and who share our passion for using feminist research to bring about a more just world. As a staff member of our team, you will have the opportunity to work directly with enthusiastic and insightful students, faculty, community members, and visiting scholars working on the cutting edge of feminist research.
Independently manage FRI's internal grant programs and manage external grants, both pre- and post-award. For internal grants, create timelines, write calls for proposals, manage application process, coordinate review and selection process, and conduct evaluation. Apply in-depth understanding of feminist research in order to provide analytical and logistical support to funded scholars and FRI for programming and events. Provide on-going assessment and collect feedback from students and faculty to make recommendations for program improvements. For external grants, research and cultivate funding opportunities that match FRI priorities, facilitate the application process, and manage any awards received. Apply here.
Independently manage internal/external communications; create textual and visual media such as reports, bulletins, website notices, shorts editorials and executive summaries. Provide professional-level support in managing the full range of public information programs to internal and external clients. Create and implement a plan to amplify our impact and build audience. Coordinate press releases, public information requests and other FRI related information in accordance with legal and regulatory standards and UC policy. Develop and promote publications and informational materials. Provide professional writing, and oversee photography, editing, video, audio, and illustrative support for FRI programming conducted by student workers. Coordinate communication and successful events in support of FRI programming. Manage social media presence in coordination with FRI team. Apply here.
We are open to the possibility of one person filling both positions.
Questions? Contact us!