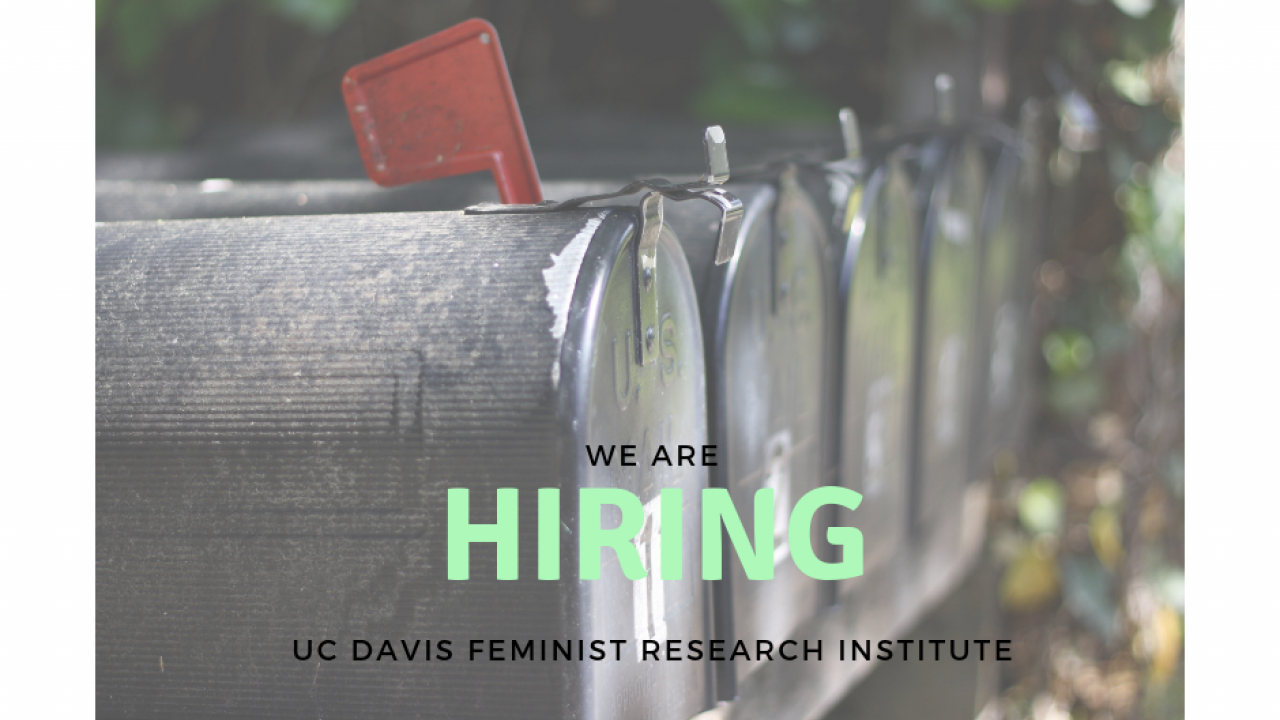 The Feminist Research Institute at UC Davis is seeking a Communications Manager to amplify the reach and impact of feminist research. The Communications Manager will be responsible for designing and implementing an strategic communications plan that grows FRI's relationships with allied individuals and organizations within UC Davis and beyond. This includes identifying new audiences and potential partners who share our commitment to research-informed social change.
We welcome applicants with a background in community organizing or grassroots activism that emphasizes thoughtful communication, targeted outreach, and relationship-building. The ideal candidate have strong experience in communications, be grounded in intersectional feminism and share FRI's commitment to challenging system of oppression. 
This person will have the opportunity to mentor an undergraduate creative research team making videos, podcasts, graphics, art, and happenings that support FRI's mission. They will contribute to and plan publicity for exciting new projects such the launch of FRI's podcast, the opening for our first student-run art exhibit, the inauguration of the feminist research collaboratory, and an array of events that we will host in our newly remodeled space, located within the UC Davis student-initiated Sustainable Living and Learning Community. Other responsibilities will include managing our website and social media presence, creating reports and print materials, and promoting FRI programming and publications.
The Feminist Research Institute catalyzes the potential of feminism to transform academic research to meet today's pressing social and scientific challenges. Feminist research combines a commitment to social justice and gender equity with rigorous methodologies that produce more impactful and accurate knowledge. The results are collaborative, transdisciplinary projects that ask new questions, use new methodologies, and engage new audiences. 
This is a 50% 2-year contract position with full UC Davis benefits. Further details including qualifications and instructions for applying
can be found here
.