Introducing New FRI Affiliate Faculty and Team Members
The Feminist Research Institute is proud to welcome affiliate faculty Christoph Lynn Hanssmann and seven new members to our team.
Affiliate Faculty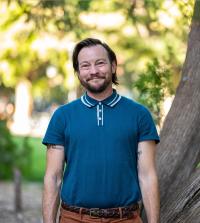 Christoph Lynn Hanssmann
Christoph Hanssmann is an Assistant Professor in Gender, Sexuality, and Women's Studies at UC Davis. He studies the politics of health, science, and medicine, focusing on relationships between biomedicine and social movements. Recently, he completed a manuscript entitled Care Without Pathology about the transnational emergence of transgender health care as an institutionalizing field and a public good. Dr. Hanssmann works collaboratively with researchers and activists in feminist, queer, and transfeminist health and justice and has published articles in Transgender Studies Quarterly, Medical Anthropology Quarterly, and Social Science and Medicine.
New FRI Team Members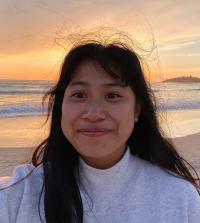 Madeline Do
Madeline is a third-year undergraduate student double majoring in Environmental Science and Management and Japanese. Madeline is particularly interested in engaging more with interdisciplinary research that deals with climate science and its relationship to systems of power and disadvantaged communities. As a student researcher at the Feminist Research Institute, Madeline will assist with the Asking Different Questions in Climate Science project. Currently, they are also a journalism intern with the Bulosan Center for Filipino Studies, the artistic director for the 501(c)3 non-profit Davis Cherry Blossom Festival, and the administrative coordinator for SAFE (Southeast Asians Furthering Education) as part of the on-campus Student Recruitment and Retention Center (SRRC).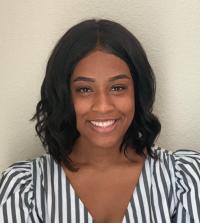 Chynell Freeman
Chynell Freeman is a fourth-year undergraduate transfer student majoring in International Relations and minoring in Community Regional Development. Chynell is passionate about sustainable development efforts in Africa and the Middle East, concentrating on projects that include community participation and grassroots mobilizing. On campus, Chynell serves as the Recruitment chair for She's the First, a club that promotes equitable access to education for girls. As a student researcher with the Feminist Research Institute, Chynell is looking forward to assisting with the Equity in Granting project and learning from the FRI team.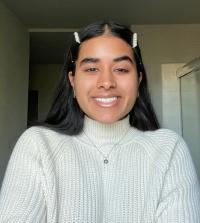 Thushani Gunaratne
Thushani (they/she) is a fourth-year undergraduate student, pursuing double majors in Political Science and Gender, Sexuality, and Women's Studies at UC Davis. With a passion for understanding the intricacies of politics and society, she is committed to actively participating in transformative efforts to create a more equitable and sustainable future. Currently, they are the lead intern of the edit/blog/publishing team at the Culture C.O.-O.P. and previously, they had developed and presented an autoethnographic essay at the 2022 UC Davis Feminist, Queer, and Trans Undergraduate Research Symposium. As a student researcher for the Feminist Research Institute, Thushani will engage in database management with the Feminist Health Justice Collective.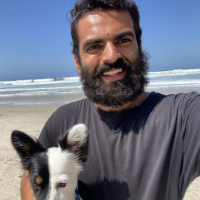 Julian Haddad
Julian Haddad is a Ph.D. Student in Political Science at UC Davis whose research examines the relationship between political institutions and global quality-of-life disparities. Prior to coming to UC Davis, he obtained a Master's Degree in International Affairs at UC San Diego's School of Global Policy and Strategy and worked as a full-time Teaching Assistant in UC San Diego's Making of the Modern World program in the years after. As a Graduate Researcher at the Feminist Research Institute, Julian will assist with data analysis to study the efficacy of the Asking Different Questions program.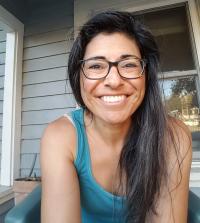 Coco Herda
Coco Herda is a graduate student in the Community Development Graduate Group at UC Davis. Her research interests aim to explore the intersection of environmental and social justice with the built environment. She is especially interested in engaging an interdisciplinary approach to examining policy, poverty impacts, and community engagement toward building resilience. As a Graduate Student Researcher at the Feminist Research Institute, Coco will work on the Equity in Granting project.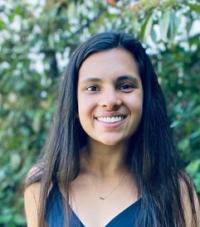 Maya Hsu
Maya Hsu is a fourth-year undergraduate student majoring in Political Science and double minoring in Human Rights and Environmental Policy and Planning. She is particularly interested in policy analysis and wants to continue learning about the intersection between political science and environmental justice. She is looking forward to working with FRI and honing her data analysis skills while studying equity outcomes in environmental research funding.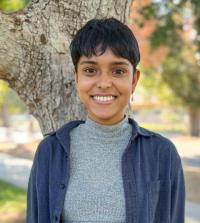 Ruchika Jaiswal
Ruchika (she/her/hers) is in her first year of the Environmental Policy and Management Master's program at UC Davis. With focuses in Spatial Information Science and Food Systems & Sustainable Agriculture, she strongly advocates for community justice and resource accessibility for all. Currently, Ruchika is interning with Vitidore, a sustainability company, learning soil sampling to inform growers on soil carbon capture. She is also the co-chair of her grad program's Diversity Committee.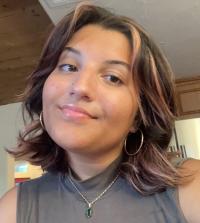 Sonia Somasundaram
Sonia Somasundaram is a first-year undergraduate student, majoring in Geology and minoring in Landscape Restoration. Sonia is passionate about creating a safe and sustainable environment within the community, focusing on equitable access to safe infrastructure and outdoor spaces. She is also interested in seismology, earthquake mitigation and natural disaster preparedness. Before coming to UC Davis, Sonia has worked on several projects involving diversity and inclusion as an executive for Diversify Our Narrative PUSD and an active member of Girl Scouts San Diego. As a student researcher at the Feminist Research Institute, Sonia spearheads the landscaping project working alongside Landscape Design and Architecture students.