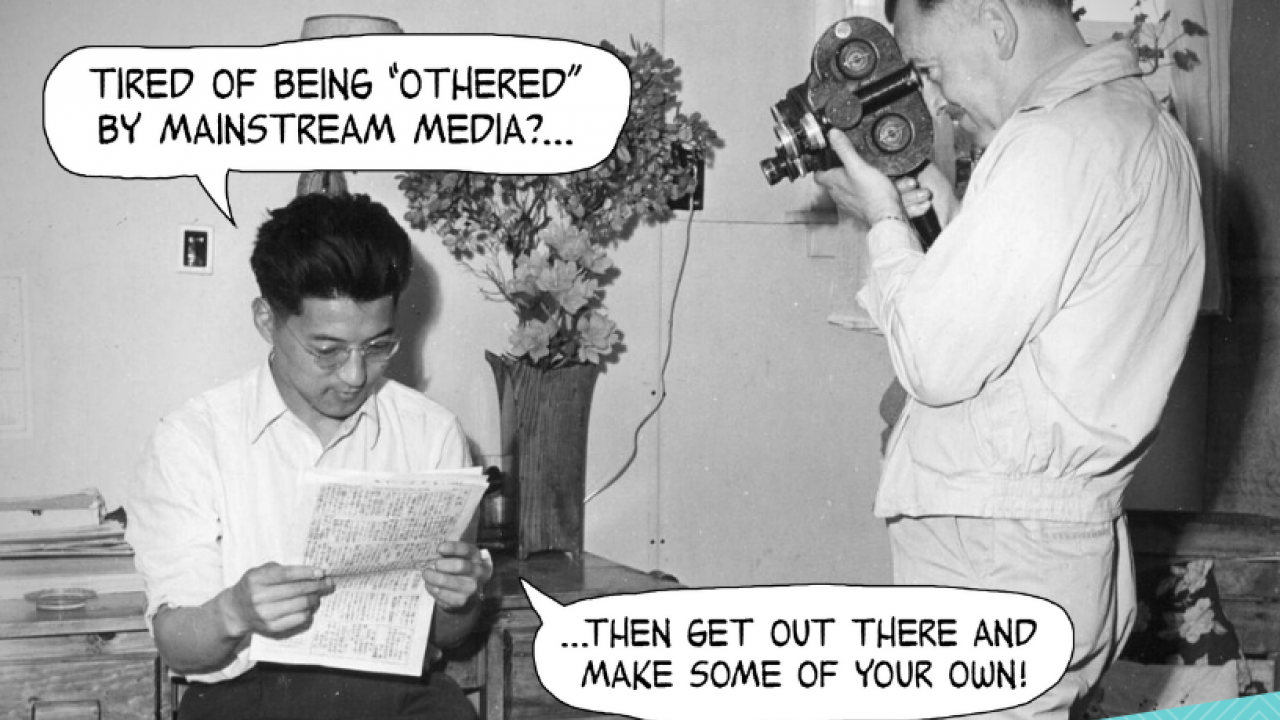 Two exciting courses will be offered in Winter quarter 2019 teaching students about the uses of media to further social justice. Asian & Arab American Media Justice will be taught by Scott Tsuchitani and Beshara Kehdi. Both are graduate students in Cultural Studies, and Tsuchitani also works for the Feminist Research Institute. Podcasting for Social Justice will be taught by FRI Associate Director Sarah McCullough.  Both of these courses challenge students to explore the potential of media-making as a site of community building and social change. They are each two units, pass/no pass offered as part of the First Year Seminar series, but open to all students.
Asian & Arab American Media Justice
This course explores the relationship between media arts & activism in Asian American and Arab American community contexts. Students will build the knowledge, tools, and relationships needed to create media for cultural expression, community-building, and political change. The class is supported by the Asian American Studies department.
Offered Mondays 2:10-4:00 in Hart Hall 3106. Course ID: FYS 004-024. CRN: 35921.
Podcasting for Social Justice
This course will explore the potential of podcasting to bring create a more just world. The class will center on podcasts that feature voices traditionally excluded from mainstream media. Students will leave the course with a better understanding of this new media phenomenon and the ability to create their own podcast. This class is supported by the Science & Technology Studies department.
Offered Tuesdays 12:10-2:00 in Olson 244. Course ID: FYS 004-18. CRN: 35915