Two Faculty Appointed Interim Co-Directors
Drs. Clancy and Sumner will continue work of leadership and advocacy
The Feminist Research Institute is pleased to introduce Professor Dawn Sumner and Professor Colleen Clancy as interim co-directors of FRI. We are confident they will provide strong leadership and advocacy this year. Our previous faculty director, Dr. Kalindi Vora, is currently serving as a visiting professor of Ethnicity, Race, and Migration, and Women's, Gender, and Sexuality Studies at Yale University.
"We are proud and excited that Dawn and Colleen have agreed to further support FRI by serving as interim co-directors during the 2021-2022 academic year," said Associate Director Sarah McCullough. "Their commitment to values-based research and teaching have inspired us and others, and we feel confident that they will contribute to our research, research development and training initiatives."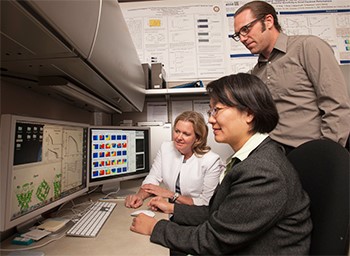 Drs. Sumner and Clancy are members of FRI's faculty advisory board, and both have strong track records in promoting values-driven pedagogy, research and programming.
Clancy is Associate Vice Chancellor for Academic Personnel at UC Davis Health and a professor in the Departments of Physiology and Membrane Biology and Pharmacology. Additionally, she chairs the Compensation Advisory Committee for the UC Davis School of Medicine, and previously chaired a UC committee on affirmative action and diversity.
Sumner is a professor in the Department of Earth and Planetary Sciences, where she is a leader in anti-racism work, as well as a member of the Microbiology Graduate Group. She is also a member of the Strength Through Equity and Diversity (STEAD) committee, which provides workshops for faculty search committees to help them implement equitable hiring practices.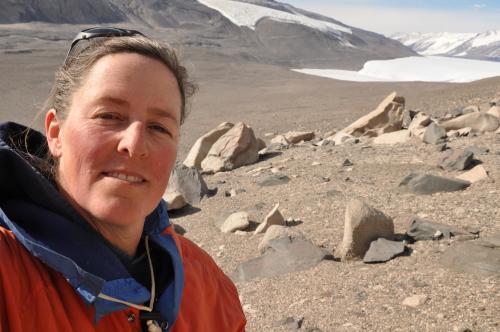 Clancy and Sumner will partner with FRI in continuing to develop Asking Different Questions, our flagship research training program, as well as work with FRI to open up opportunities for feminist research at UC Davis. As we navigate a busy set of federal grants priorities in addition to our normal programming, Sumner and Clancy will help us continue to deepen our relationships with STEM
researchers, as well as co-create with us more opportunities for STEM researchers to be exposed to feminist pedagogy. They will also continue to support FRI as it plans for a permanent faculty director. More information on that will be forthcoming; subscribe to our newsletter for updates.
Please join us in welcoming Dawn and Colleen to their new interim roles, and thank them for their ongoing service to FRI. Don't hesitate to reach out to us at fri@ucdavis.edu with any questions or ideas.