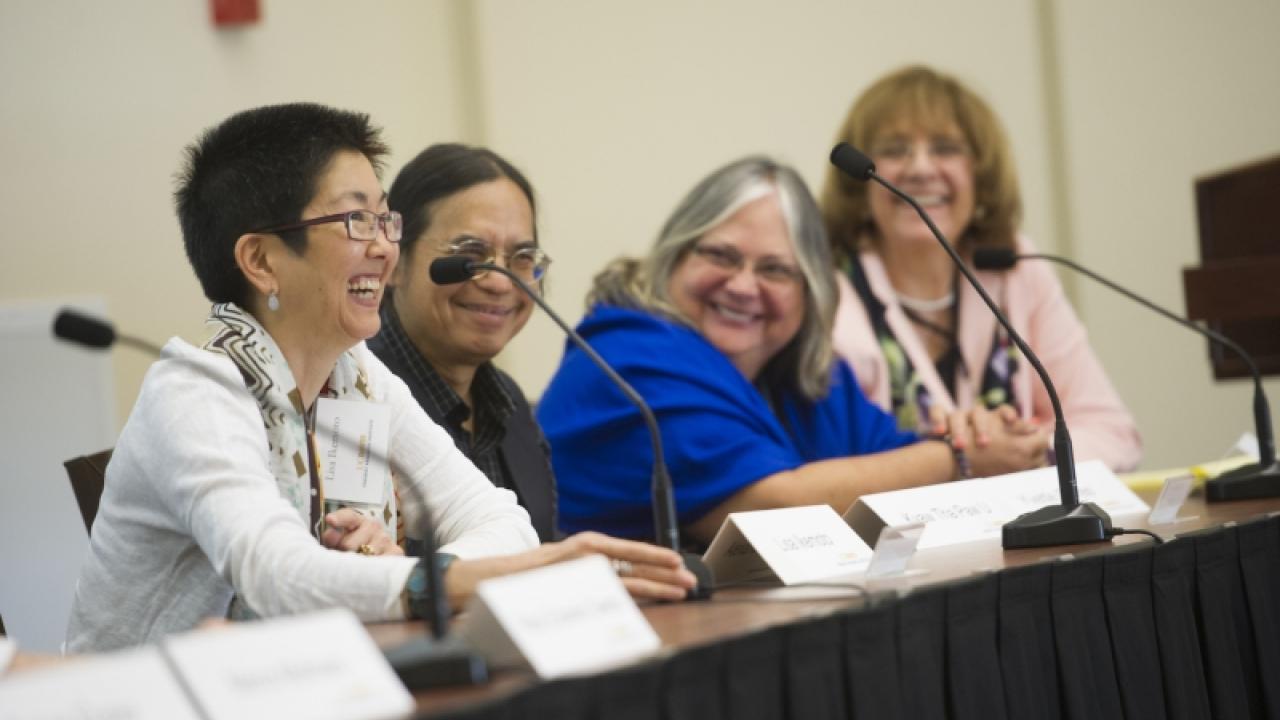 This post highlights two recent articles on the Feminist Research Institute symposium, "Feminist Research Across the Disciplines," by Lisa Howard from the University's Office of Research.
In "Feminist Research Institute Looks to Bridge Gap between Humanistic and Scientific Sides of UC Davis," Howard quotes FRI's Interim Director Laura Grindstaff:
"In STEM, there is increasing attention to the under-representation of women and people of color as researchers, but much less attention to paid to the 'what' and 'how' of research itself," said Grindstaff. "Having a more diverse workforce is important, but that won't necessarily or automatically change research priorities or the process of knowledge-production itself."
Read the full story here.
Howard also profiles the work of FRI Board Member Lisa Ikemoto and an interdisciplinary team of researchers who are examining the ethics of CRISPR/Cas-9 gene modification technology in "Researcher Spotlight: How an Interdisciplinary Team of Researchers Became Interested in the Ethics of CRISPR/Cas-9."
CRISPR/Cas-9 is a powerful new gene modification technology that has the capability to change the genome of any living species, including humans. As part of a seed grant from the Feminist Research Institute, four UC Davis faculty are looking at the implications of this brave new world and developing a feminist framework for the ethics of gene modification. Additional members include Meghan O'Keefe (Religious Studies), Sarah Perrault (University Writing Program), and Rana Jaleel (Gender, Sexuality, and Women's Studies).
The article includes a Q&A with the researchers, who presented work from their ongoing project, "Developing Feminist Frameworks for Ethics of Genome Modification" at the Feminist Research Institute's 2017 symposium.
Tags